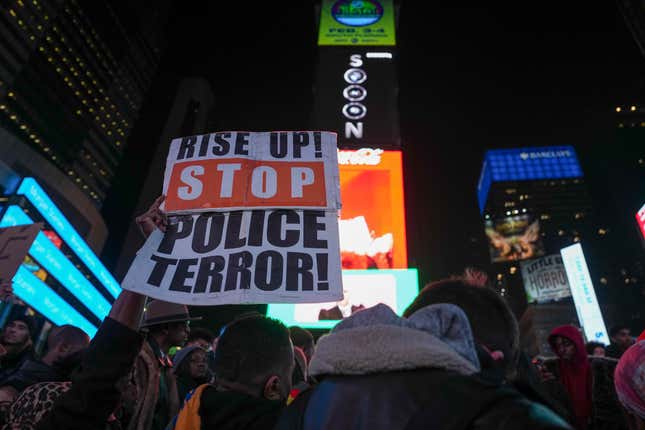 The country continues to mourn the life of Tyre Nichols, the 29-year-old Black man who died at the hands of five Black former Memphis police officers earlier this month. Americans have taken to the streets in various cities to protest yet another heartbreaking case of police brutality that resulted in the loss of an innocent Black life.
Black folks are demanding justice and an end to a system that continues to kill us. Nichols, a FedEx worker and father to a 4-year-old son, was stopped on the night of January 7 for reckless driving according to his family's legal team. The Memphis Police Department released a statement explaining that officers tried to arrest Nichols leading to a "confrontation" in which he allegedly fled.
A second "confrontation" occurred before Nichols was arrested. Shortly after his arrest, Nichols "complained of having a shortness of breath, at which time an ambulance was called." Nichols was transported to a hospital and was in critical condition. He passed away on January 10—just three days after the beating.
On Friday evening, video footage was released showing the violent arrest of Nichols in which he was tased, pepper sprayed, beaten with a baton and punched in the face. In addition to sadness and anger, some of the discourse surrounding this tragedy addresses the race of the cops involved in the incident.
G/O Media may get a commission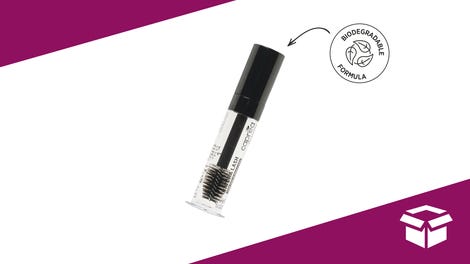 It's $8
20% Off Lash + Eyebrow Serum 2.0 - Caprea Beauty
All five cops—Tadarrius Bean, Demetrius Haley, Desmond Mills, Jr., Emmitt Martin III and Justin Smith—who were charged with murdering Nichols are Black. Race is important here since diversity is often used as a metric of progress for police forces.
However, the officers involved in Nichols' death merely upheld a white supremacist structure that was founded on capturing and harming Black people. As Ralph Richard Banks, law professor and faculty director of the Stanford Center for Racial Justice, explained:
"Black people and Black police officers can carry with them some of the same understandings or views of Black people as white police officers might. There's nothing that immunizes them." The Memphis police force is around 60% Black. In addition, the city has a Black population of about 65%.
This statistic gives the facade that Black law enforcement will be more likely to successfully protect citizens who look like them. However, 2022 was a year where the police killed the most people in a decade—and most of the victims were Black. What happens to Tyre Nichols is sadly not an anomaly when it comes to what cops to do Black people.
What this tragedy has proven is that no amount of diversity, funding or reform can change a system that profits off our carnage.