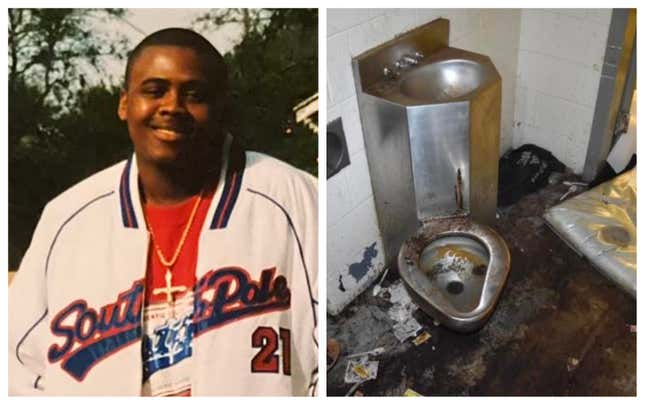 The family of Lashawn Thompson, the man who was found dead covered in insect bites, reached a $4 million settlement with Fulton County, Ga. after filing a lawsuit alleging severe negligence.

Small Town Horror Story: The Killing of Aiyana Mo-Nay Stanley-Jones
Thompson was arrested on a misdemeanor simple battery in 2022 and was held for only three months by the time he turned up dead inside what civil rights attorney Benjamin Crump called a "torture chamber." Thompson had been 30 pounds thinner and covered in sores and bites from a variety of insects including lice and bedbugs, according to his private autopsy. Pictures of his mutilated body circulated social media as his family demanded answers to what led to his death.
According to 11Alive News, the county commissioners voted 6-0 to settle their lawsuit alleging Thompson's physical and mental health was being ignored inside the jail.
Read more from 11Alive News:
Thompson's attorneys maintained that the Fulton County commissioners, along with Fulton County Sheriff Pat Labat, are responsible for Thompson's death. On Wednesday, [attorney Michael] Harper said the family will not be making a statement in the wake of the settlement.

"The Fulton County Commissioners' vote speaks for itself," Harper said.

Famed civil rights attorney Ben Crump was also part of the family's legal team and worked with Harper. On Thursday, he issued a statement addressing the settlement saying the money helps - but it doesn't end the family's pursuit for justice. They want to make sure no one faces a fate like Thompson's.

"Lashawn's life mattered, and together, we can demand and motivate significant change in his name. That will be the legacy of Lashawn Thompson," Crump said.
Thompson's family previously called for the jail to be closed altogether. However, an investigation from the Department of Justice into the "deplorable" living conditions of the detention facility aims to get to the bottom of that upon the concerns surrounding Thompson's death.
"The recent allegations of filthy housing teeming with insects, rampant violence resulting in death and injuries, and officers using excessive force are cause for grave concern and warrant a thorough investigation," said U.S. Attorney Ryan K. Buchanan for the Northern District of Georgia.