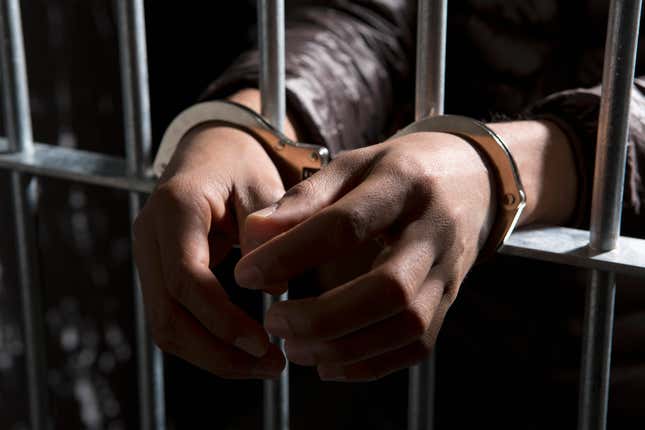 Maurice Jimmerson spent the last decade behind bars awaiting his trial in Dougherty County, Georgia. Earlier this month, he finally got his day in court.
NYPD Using "Zombie Warrants" To Skip The Courts and Lock People Up, Lawsuit Says
The prosecution's case in the long-awaited murder trial, relied heavily on a witness who came forward years after the arrest claiming to have seen Jimmerson pull the trigger. The only problem, in court, the witness recanted, claiming he lied to reduce his prison time.
In the end, the jury couldn't come to a decision, and it was declared a mistrial.
It's an anti-climactic end to a trial a decade in the making. Two of the other defendants in the gang-related shooting case were already acquitted. And Jimmerson's attorney, Andrew Fleischman, told Atlanta First News (which broke this story) that Jimmerson's pretrial detention was the longest in Georgia's history and the second longest pretrial detention in U.S. history.
"I'm old fashioned," Fleischman told Atlanta First News. "I think people should be convicted of a crime before they're punished. This is an unprecedented case. This is about a core constitutional right, the right to a speedy trial. The right to due process. And, when you see people denied that right, the public needs to know about it."
As Fleischman explained, the right to a speedy trial (i.e., the right to be tried within a reasonable time frame) is a core constitutional right. Theoretically, it's supposed to prevent people like Jimmerson from languishing in jail without a conviction. But while this is an extreme case, it's not the only example of that right being trampled on.
In Henry County, G.A., Mathew Baker has spent the last six years in jail awaiting a trial in a murder case. Baker maintains his innocence, and advocates on his case told 11Alive news that the prosecution's case is incredibly weak.
"There's no fingerprints; his fingers didn't touch the gun. There was no blood or gunpowder on him," Damita Bishop, an advocate on his case, told the local news outlet. "They don't have enough to say this kid committed this crime."
Many have suggested that race (he was the only person of color connected to the case) plays a huge factor in why Bishop is still behind bars. It's a theory worth considering. Race has been shown to play a massive role in who gets locked up before trial. In 2022, a bail fund, Envision Freedom, found that Black and Latinx New Yorkers were over five times more likely to be incarcerated pretrial than white New Yorkers.
And these aren't all short stints in jail. The CITY spoke to New Yorkers who'd spent up to 10 years languishing at Rikers Island, the notorious jail where Kalief Browder spent 700 days in pre-trial detention between 2010 and 2013, when he was finally released. Beset by mental health issues, Browder died by suicide in 2015, and his case became a rallying cry for bail reform in New York State and elsewhere.
In Jimmerson's case, the local prosecutor has blamed everything from the pandemic to a courthouse flood for why Jimmerson was denied a speedy trial. Jimmerson's ordeal is far from over. After the mistrial, he was remanded back to jail, and in all likelihood, he'll face another trial.