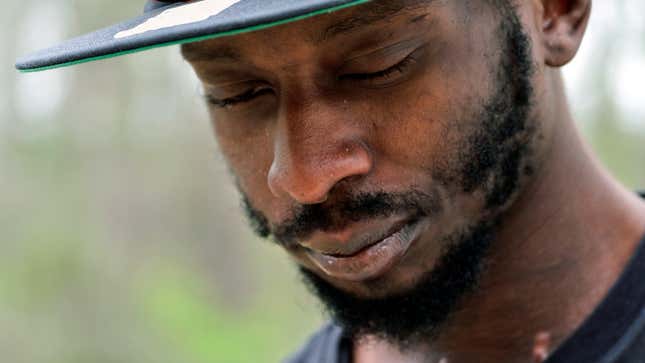 Warning: This article contains graphic details that may be disturbing to some readers.
Small Town Horror Story: The Killing of Aiyana Mo-Nay Stanley-Jones
Would you look at that? Police officers are actually facing consequences for the crimes they commit against Black people.
On Thursday, six former Mississippi police pleaded guilty to federal charges for brutally torturing and sexually assaulting two Black men in January, according to CNN.
The group of officers coined themselves "The Goon Squad," since they were known for unlawfully using excessive force against citizens and not reporting it to their superiors. The charges they pleaded guilty to include conspiracy against rights, deprivation of rights under color of law, conspiracy to obstruct justice, and obstruction of justice.
The officers charged include Hunter Elward, Brett McAlpin, Jeffrey Middleton, Christian Dedmon, Daniel Opdyke, and Joshua Hartfield. The officer facing the most serious of charges is Former Rankin County Sheriff's Department deputy Elward, who was charged with the discharge of a firearm.
These officers were only investigated after their victims filed civil rights lawsuits in federal court. The victims, Michael Jenkins and Eddie Parker recall six white officers entering their home in January without a warrant and brutally torturing them for more than two hours.
In a press conference last month to announce their $400 million lawsuit against the officers, both victims say they were involved in a failed drug raid that changed their lives forever.
Once the group of six officers entered their home without a warrant, the officers handcuffed them both while they were hounded with racial slurs. Then, they began kicking, punching, and tasing them for absolutely no damn reason as they were already restrained.
Unfortunately, it only gets worse.
Both Jenkins and Parker were "water tortured" to try and get a confession out of them. Then, when the officers searched the home and found multiple sex toys, they went on to horrifically sexually assault the two men, forcing them to get naked and shower together.
That's when Officer Elward got into a heated confrontation with Jenkins and shoved his gun in his mouth and shot him.
The reason why there's no video? All the officers involved knowingly turned their body cameras off and stole all video equipment from the victims' apartment to ensure that nothing was recorded.
If that doesn't scream, "We need to go to jail for a long time," I don't know what does.
Along with the federal charges, the six former offices also face serious state charges relating to the torturing incident.
In a press release, Attorney General Lynn Finch announced that each of the six officers is charged with "aggravated assault, home invasion, obstruction of justice/hindering prosecution in the first degree, and conspiracy to commit obstruction of justice/hinder Prosecution.
According to CNN, they are expected to plead guilty on August 14 as a part of a deal that was already negotiated.