Recently, my brethren here at The Root made a healthy argument for how white women have spent the decade between 2010 and 2019 "doing the most" (and the least)—and to a certain extent, they're right. But as The Root's editor of all things black woman-related, I'd like to pose a counterargument. Though the storied 53 percent threatened to catapult us back into the Dark Ages with the election of The Impeachable One, black women continue to save the day—every day—and in the last 10 years, we finally began to be recognized as the superwomen we are (instead of just being expected to behave like them). And because we also recognized ourselves and our labor, we even turned the "magical negro" trope on its head, rightfully claiming that magic for ourselves.
However you might feel about the now arguably overused phrase "black girl magic," as Dr. Yaba Blay, creator of multimedia platform Professional Black Girl told us earlier this year: "To me, us saying 'black girls are magic,' it is to say knowing what we know—about the historical, the social, the economic, the political conditions—we look at black women at the bottom of the totem pole in a lot of ways. And still, we find a way to do what we need to do, look good doing it, and enjoy ourselves—and that can be seen as magical."
That's why, on this #WomanCrushWednesday, I'm positing that the 2010s have unequivocally been the decade of #BlackGirlMagic—and no, not just because Nielsen and Google said so.

In fact, there are so many obvious examples of how we proved our power in the past decade, it's hard to know to where to begin—so, maybe we should work our way backward. After all, as of the past two past weeks, all major 2019 beauty pageant titles—including Miss America (Nia Franklin), Miss USA (Cheslie Kryst), Miss Teen USA (Kaliegh Garris), Miss Universe (Zozibini Tunzi), Miss World (Toni-Ann Singh), and even Miss International Queen (Jazell Barbie Royale)—have been awarded to black women; several while proudly wearing their natural hair texture.
If you're wondering why you should care about beauty pageants, consider the fact that in 2011, Psychology Today published a now-retracted study declaring black women "less attractive" than women of all other races. And while we've continued to rock our virtual crowns in defiance of that fallacy, winning actual crowns is still a sweet cherry on top.
G/O Media may get a commission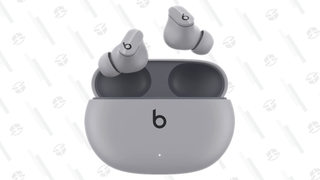 If we're talking crowns, we should give a nod to Meghan Markle, now HRH Meghan, the Duchess of Sussex. While there's plenty to be said about the deeply oppressive history of the British royal family, for the first time in history there is a black biracial woman within its ranks who publicly identifies as such—and is helping to modernize the monarchy. Aside from her longtime commitment to advocacy and philanthropy, who can forget how Markle rolled up to her internationally televised wedding with her beautiful loc and nose ring-wearing black mother as her sole family representative, had a black bishop at the altar, and a gospel choir performing? Plus, she considers Serena Williams a BFF, and since the scrutiny the duchess has endured is most definitely not because of her fondness for navy clothing and bateau necklines, it's fair to say the "Markle Sparkle" is indeed an extension of black girl magic.
Speaking of Serena, the tennis champ showed her prowess both on and off the court this past decade, becoming a venture capitalist, a fully-fledged fashion and jewelry designer, and most importantly, a mother, winning her 23rd Grand Slam title while pregnant with daughter Alexis Olympia. Williams also used her celebrity to stand for women and families, making public her own dangerous experience in childbirth as well as investing in minority and women-owned businesses and speaking out about financial abuse and in support of working mothers. And though still in the game, she also inspired a new generation of black female energy on the courts; following in the phenom's footsteps are Naomi Osaka, Coco Gauff, and more who consider Williams an icon.
Other athletes-turned-activists who shook up the world of sports this decade? Track star Alysia Montaño, whose searing indictment of athletic juggernauts Nike and Asics led to major changes in protections for pregnant and postnatal athletes. Following in Montaño's stead, new World Championships record holder Allyson Felix became an advocate for black maternal health after her own life-threatening birthing experience. And who could forget Olympic fencer Ibtihaj Muhammad, who was the first black Muslim-American woman to wear a hijab in competition?

Then, there's Simone Biles, who has dominated the field of gymnastics to such an extent that new maneuvers are being named in her honor. Now the most decorated gymnast in history, Biles also put sisterhood at the forefront of her sport this decade, joining forces with fellow gymnasts to take down repeat sexual offender Dr. Larry Nassar and demanding accountability and sweeping reforms within the USA Gymnastic organization.
This brings us to the women behind some of the biggest movements of the decade, if not history: the founders of #BlackLivesMatter (Alicia Garza, Patrisse Cullors and Opal Tometi); the Mothers of the Movement (Gwen Carr, Sybrina Fulton, Maria Hamilton, Lucy McBath, Lezley McSpadden, Cleopatra Pendleton-Cowley, Samaria Rice and Geneva Reed-Veal); #MeToo (Tarana Burke); and the #MuteRKelly movement (Oronike Odeleye and Kenyette Tisha Barnes). It's also worth mentioning Bree Newsome-Bass, who famously scaled the flagpole in front of the South Carolina statehouse grounds to remove the Confederate flag; Patricia Okoumou, who climbed the Statue of Liberty; and a rising tide of young activists, including gun-control activist Naomi Wadler and "Little Miss Flint," Mari Copeny.
Proving that black women have long been the galvanizing force behind the most effective social justice movements, these activists transformed pain into collective power, forcing the world to take notice. And while several would run for political office, McBath would become a member of the United States House of Representatives for Georgia's 6th congressional district in January of this year.
Of course, McBath's win was part of the "Blue Wave" that swept the midterm elections of November 2018, a wave that was both largely due to black voters and propelled a record number of black women into political office and judgeships. The wins also included historic firsts, including Ayanna Pressley, who became the first black woman in Massachusetts to join Congress and Jahana Hayes who is the first to represent Connecticut; Ilhan Omar, who became the first Somali-American woman and one of the first Muslim women in Congress; and Lauren Underwood, who became one of the youngest black candidates ever elected.
And let's not forget that the 2010s were the decade that made Marilyn Mosby, State's Attorney for Baltimore, the youngest chief prosecutor of any major American city. It also made former presidential hopeful Kamala Harris a U.S. senator, only the second black woman behind Carol Moseley Braun (D-Ill.). And in Braun's hometown of Chicago, Lori Lightfoot emerged triumphant against another black female candidate, Toni Preckwinkle, to become the first black woman—and openly gay candidate—elected mayor in the third-largest city in America.
But no discussion of black women's impact upon politics would be complete without mention of Stacey Abrams, who narrowly missed becoming the first black woman governor in the United States (she is the first to even be nominated), likely due to manipulation of the voter rolls in her native Georgia. Abrams has now become a leader in the fight against nationwide voter suppression, as well as a rumored top pick for 2020 presidential running mates.
And then, there's Auntie Maxine—Rep. Maxine Waters (D-Calif.), if you're nasty—who at 81 years strong has thrown her decades of experience and progressive might into calling out injustice wherever she sees it—especially within the current White House.

But despite never holding political office, it's forever first lady Michelle Obama who undoubtedly had the biggest impact worldwide. After eight years of being beloved in the White House, Obama proved her next act to be even better, not only continuing her international advocacy but writing a bestselling memoir that would sell over 11 million copies worldwide. In addition to a soldout arena tour that rivaled any of good friend Beyoncé's, and being voted the "most admired woman in the world, Mrs. Obama also earned herself a 2020 Grammy nomination.
And Obama wasn't alone in the world of bestsellers—though we lost writers Toni Morrison, Maya Angelou, Ntozake Shange, and Paule Marshall this decade, there was a new generation rising. Some of the decade's most lauded books were written by black women, including Tayari Jones' An American Marriage; Tomi Adeyemi's Children of Blood and Bone; Bernardine Evaristo's Booker Prize-winning Girl, Woman, Other; Chimamanda Ngozi Adichie's novel Americanah and manifesto We Should All Be Feminists (the latter of which Beyoncé famously quoted in her magnum opus, Lemonade); Samantha Irby's We Are Never Meeting in Real Life; Bassey Ikpi's I'm Telling the Truth, but I'm Lying; and Glory Edim's tribute to black female narratives, Well-Read Black Girl. And let's not forget Amanda Gorman, who became the nation's first youth poet laureate in 2017, or Marley Dias, who continues to encourage literacy with her 1,000 Black Girl Books initiative.
Black female journalists also made waves in the 2010s. From Nikole Hannah-Jones' groundbreaking work on the New York Times' 1619 Project to April Ryan's fearless questions in the White House press room (when briefings were still held in the White House) to Karen Attiah's steadfast commitment to making the murder of Jamal Khashoggi an international concern to Elaine Welteroth becoming the first black editor of Teen Vogue (now succeeded by Lindsay Peoples Wagner), black women continued to claim a prominent place in media. Though we still miss the Melissa Harris-Perry Show on MSNBC, we now tune in for our weekend dose of AM Joy with Joy-Ann Reid and regularly glean political insights from pundits like Karine Jean-Pierre, Zerlina Maxwell, Maya Wiley, Angela Rye and Tiffany Cross.
Since we're talking onscreen influence, let's talk about representation in film and television in the last decade, which brought us heroines ranging from Olivia Pope to Hidden Figures to our beloved Insecure crew and the first black female 007 in the Bond franchise. The 2010s saw the careers of a broad spectrum of black actresses—ingenues and industry vets alike—skyrocket, including Viola Davis, Lupita Nyong'o, Tessa Thompson, Tracee Ellis Ross, KiKi Layne, Kerry Washington, Issa Rae, Octavia Spencer, Cynthia Erivo, Taraji P. Henson, Jenifer Lewis, Niecy Nash, Janelle Monáe, Danai Gurira, Yara Shahidi, Zendaya, Regina Hall, Gabrielle Union and Angela Bassett, among many others...
...and after the mind-bending success of HBO's Watchmen and multiple award wins last season, can we even begin to measure the rising impact of Regina King?
As we watched an increasing number of black women evolve from sidekicks to ass-kicking leading ladies in narratives crafted for and often by them, there was a parallel surge behind the scenes. At the start of the decade, Shonda Rhimes was the most recognizable black woman content producer in Hollywood, aside from Oprah; by its end, Ava DuVernay, Melina Matsoukas, Lena Waithe, Kasi Lemmons, Salli Richardson-Whitfield, Sam Bailey, Victoria Mahoney, the aforementioned King and more were getting their well-deserved shine and even more opportunities. Of particular note is the Oscar-nominated DuVernay's commitment to using almost exclusively black female directors for the past few seasons of her hit series Queen Sugar. And the youngest Hollywood producer on record was also black and female, making Marsai Martin black girl magic personified.
But we also celebrated another type of black girl magic this decade, as our trans sisters began to get the shine they deserve, even while remaining arguably the most endangered population in America. As Laverne Cox became one of the breakout stars of Orange Is the New Black, Janet Mock broke new ground with her 2014 memoir Redefining Realness. By the end of the decade, both would make history: Cox as the first trans woman to appear on British Vogue (thanks in large part to Meghan Markle), and Mock as the first black trans woman to direct an episode of network television—she is also the first to ink an overall deal with Netflix.
And there was another huge first to celebrate in the trans community, as Pose debuted on FX with the largest number of trans cast and crew members in television history. Standout Indya Moore (below left) became the first openly trans person to cover American Elle after inking deals with IMG and William Morris, and fellow fan-favorite Angelica Ross (below right) became both the first trans actress to star in back-to-back television series and the first to host a town hall for presidential candidates.
Special mention should also be made of the women behind the record-breaking Black Panther, which not only brought us the ass-kicking Dora Milaje but Academy Award-winning work from veteran costume designer Ruth E. Carter and production designer Hannah Beachler—both the first black women to win their categories. And as natural hair became more prominent on the red carpet, so too has the work of black hairstylists, including Felicia Leatherwood (Issa Rae), Ursula Stephen (Zendaya, Rihanna), Lacy Redway (Tessa Thompson, Zazie Beetz), Nai'vasha Johnson (Lupita Nyong'o, Tracee Ellis Ross) and Camille Friend (Black Panther).

In fact, the black beauty industry BOOMED during the 2010s, as black women became the fastest-growing group of entrepreneurs in the United States, many of them by creating products expressly made for us. Just this year, UOMA Beauty was launched by Nigerian-born beauty executive Sharon Chuter, while two legacy brands for black women—Fashion Fair and Black Opal—were acquired by black female owners. But indisputably, the biggest launch of the decade was Rihanna's Fenty Beauty, which revolutionized the entire beauty industry in 2017 with a 40-shade foundation launch (now expanded to 50) that other brands quickly scrambled to match. It was a win for the Barbadian-born bad gal, but a bigger win for the legions of black women who'd long been overlooked by beauty brands.
Of course, that was just the beginning of Rihanna's non-musical ventures; currently named the world's richest female musician, she's not only released four albums this decade (with perhaps one more to come before New Year's) but an inclusive lingerie line and history-making, award-winning fashion label, making her the first black woman to helm a luxury fashion house with Fenty Maison. Oh, and there was also that glorious CFDA Fashion Icon Award she won in 2014...
Another CFDA Fashion Icon winner was Beyoncé, in 2016—but that's the least of Queen Bey's accomplishments in a decade where, in her solo releases alone, she brought us 4, Beyoncé, and her epic Lemonade, recently named the Best Album of the Decade by the Associated Press. Add to that two stratospheric Super Bowl performances, the internet-breaking moment that was "Beychella" followed by its making-of in Homecoming, the launch of her sportswear line Ivy Park, and a stunning appearance and soundtrack for The Lion King. Then, top it off with two pregnancies and three children, and...bow down, Bitches (because we just listed the highlights).

Apparently, it runs in the family, since the 2010s also brought us the rise of Solange Knowles, who made "Don't Touch My Hair" a well-known refrain. And in a world of Mileys and Taylors there were also Janelles, Cardis, Nickis, Esperanzas, Ceciles and Normanis to celebrate—not to mention the seemingly unstoppable force that is Lizzo and the return of her idol, Missy Elliott. Elliott's protégé Ciara told us to "Level Up," and we did—proving that black women's voices are loud, proud and blessedly diverse, from opera to folk-country, and everything in-between.
We could go on and on—for instance, the 2010s marked the third decade of Naomi Campbell's storied career, and perhaps her best yet, as she mentored and advocated for a new generation of black models—including Adut Akech, Halima Aden, Winnie Harlow, Adwoa Aboah, Imaan Hammam and more to strut in her stead.
And while we still have so very far to go, what's perhaps most remarkable about the strides black women have made in this decade is our very public commitment to "we" over "me"—perhaps best exemplified by Gabrielle Union's admission in 2013 that she was once a "mean girl"—the actress has since become one of our most beloved "girl's girls." From Red Table Talk to Pose, we are the champions, advocates, cheerleaders, best friends, sisters and saviors we've been waiting for, and yes...it's magic. As for The Glow Up, which was also born this decade, we can't wait to see what a new one brings for black women.