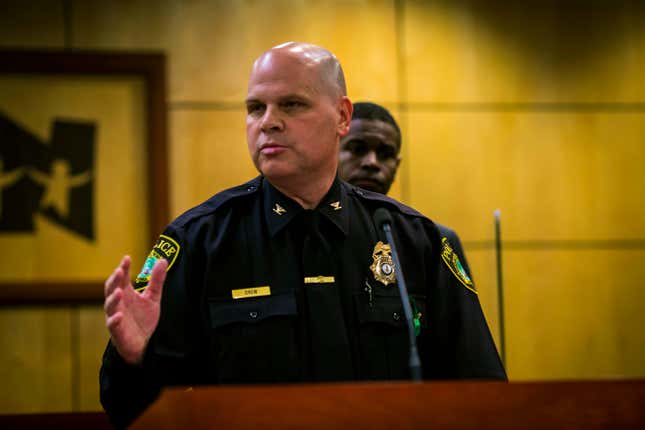 A letter written on behalf of the family of a 6-year-old accused of shooting and seriously injuring his teacher has been released to the public, via 10 On Your Side News. The letter stated the student suffers from an acute disability and was usually accompanied by a parent in class.

My Hip-Hop Story: Cedric The Entertainer On Jay-Z and His Indisputable Role In Shaping The Genre's Culture
However, the parents say the week of the shooting was the first week they did not join him in class and for that, they regret their absence, per the statement.
They also shared well wishes to Richneck Elementary teacher Abigail Zwerner, who reportedly suffered a gunshot wound through her hand and into her stomach and chest. She is now in recovery. As for the child, he is receiving treatment in the hospital and is currently not facing any charges.
Read an excerpt from the letter via 10 On Your Side:
We thank her for her courage, grace and sacrifice. We grieve alongside all of the other teachers, families and administrators for how this horrific incident has impacted them, our community, and the nation.

We have been cooperating with local and federal law enforcement to understand how this could have happened. We have found there are no easy answers or simple explanations, but we would like to share additional facts previously unknown to the public in hopes that they may ease the dissonance we are all grappling with and prevent something like this from happening again.

Our family has always been committed to responsible gun ownership and keeping firearms out of the reach of children. The firearm our son accessed was secured.
Earlier this week, Richneck parents gathered at a school board meeting in a heated discussion about the shooting as well as concerns preceding the shooting, per ABC. One parent of a student who was in Zwerner's class said she'd previously reported complaints of bullying and safety concerns but to no avail. One parent said they weren't even made aware of the shooting until they arrived at the school.
"I hope that none of you ever have to receive a text message from your elementary school child, [that] he's terrified. I did not hear from the school until I was already there," said Richneck parent Kasey Sypolt via ABC.
On the administrative side, some staffers told the board teachers concerns about student behavior, safety and discipline also went ignored. One former teacher told AP News she saw a student get away with assaulting a teacher.
"Every day in every one of our schools, teachers, students and other staff members are being hurt. Every day, they're hit. They're bitten. They're beaten. And they're allowed to stay so that our numbers look good," said high school librarian Nicole Cooke in the meeting.
The Newport News school district is seemingly in a tug-and-pull between how to tackle both safety and accountability for students. This situation seemed to shed light on a number of things they could address in addition.