A Washington appeals court ruled in favor of a former middle school teacher ridiculed for waltzing into the classroom donning a "Make America Great Again" baseball cap, per The Associated Press. The ruling said his hat was protected under free speech. Yet, isn't it ironic how many BLM shirts failed to be protected in the same way?

Former Wy-east Middle School teacher Eric Dodge claims he received a number of complaints after bringing in his MAGA hat to school. The report says Principal Caroline Garret told him he should "use better judgement" and his colleagues allegedly "verbally attacked" him - behavior he called a form of retaliation. The 9th US Circuit Court of Appeals agreed with the accusation.
More from The Columbian:
In its ruling on Dec. 29, the appeals panel concluded that Dodge's action in wearing the hat was a message of public concern that he was conveying as a private citizen. They added that though other staff may have been outraged or upset at the symbolism of the hat, the district provided "no evidence of actual or tangible disruption to school operations had been presented."

"That some may not like the political message being conveyed is par for the course and cannot itself be a basis for finding disruption of a kind that outweighs the speaker's First Amendment rights," reads the opinion written by Judge Danielle J. Forrest. "Therefore, Principal Garrett's asserted administrative interest in preventing disruption among staff did not outweigh plaintiff's right to free speech."
The school never took administrative action against Dodge but he resigned in 2020, ending his 10-year career. On the other hand, some teachers who came into the classroom wearing Black Lives Matter apparel were punished.
According to the Fresno Bee, David Roberts was banned from a Clovis Unified School District high school for wearing a BLM pin. "They said it was a violation of their policy of being neutral regarding political issues, but I don't consider it a political statement. It is a moral statement," he told the Bee.
G/O Media may get a commission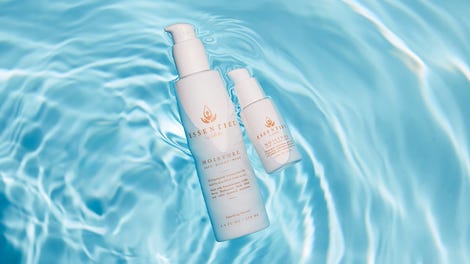 20% off
Essentiel by Adele
Lillian White was terminated from a Great Hearts Western Hills charter school for wearing a BLM mask, per WBNS News. "We'd like you to stop wearing these masks anymore, parents will be coming around more and we don't discuss the current political climate," White said she was told by the assistant principal. Again, the policy violation was regarding external messaging.
Instead of being shielded under the First Amendment, the phrase was labeled as an expression of political speech and therefore, against school policy. Um...is MAGA not political? Given the messaging (and violence) behind it, both BLM and MAGA should be under the same restrictions.