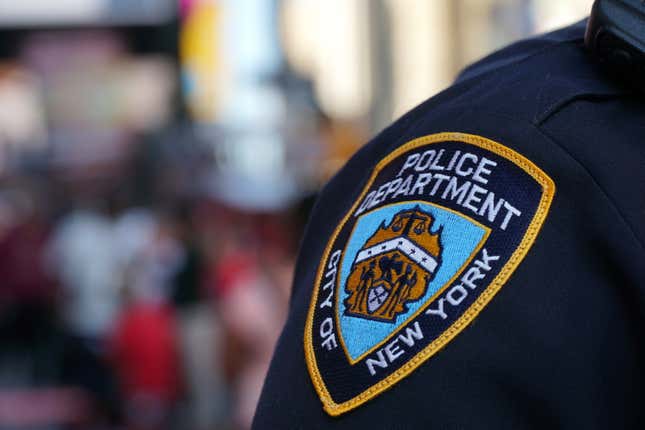 A video is circulating on social media of an NYPD cop beating on a 14-year-old girl, according to the New York Daily News. The officer was reported to have struck the girl nine times and also hit the other teens who were trying to pull him off of her and shield her from the punches. The officer was suspended as a result.

Cosby Show & The Resident Star, Malcolm-Jamal Warner, Plays That's So Random
On Tuesday, at the bus stop near Edwin Markham Middle School, Kyonna Robinson saw her 12-year-old sister get into a physical altercation with another girl. The report says Robinson jumped into the fight to defend her sister when the police arrived. The cop, identified as Nicholas Scalzo, went to arrest Robinson's sister when Kyonna interjected, leading to another physical altercation.
"I asked the cop 'What are you guys doing? And he pushed me and I hit him two times," she told reporters. "It happened so quick, I couldn't even think straight. I just thought they were going to break up the fight and take us to the precinct."
What followed is where the video picks up as Scalzo is recorded repeatedly pounding on Robinson's head with his fists. She punched back a few times before trying to flee. Watch the video via Twitter:
As a result Robinson was arrested for obstruction of arrest and her younger sister was arrested for assault.
Read more about the incident from the NY Daily News:

Police brought Kyonna to the hospital, though her mother, Taneesha Robinson, was not aware of that until hours later, she said.

"I was informed that my child had been taken to the doctor's and that kind of caught me a little bit off guard," said Robinson, 39. "I wasn't sure why she had to go to the doctor."

When her girls were released from police custody and they arrived back home, Robinson saw the video. "I had no idea about it," the mother said. "I was hurt. It's upsetting when a female was hit by a male but this is a juvenile by a police officer, so it just brings it to another notch."
Police Commissioner Keechant Sewell suspended Scalzo without pay after the swift surfacing of the video. The NYPD Internal Affairs Bureau is also investigating the incident, the report says.
Mayor Eric Adams commended the suspension but also insisted this shouldn't hinder the community's trust of the police.
Sir, it is only day five of the new year and we're seeing police beatings - of teenagers at that. A lot more than a simple statement needs to be done to mend the relationship between the people and the police.