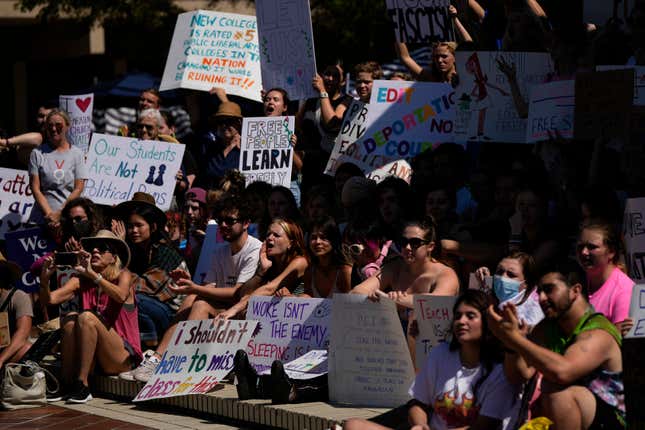 On Tuesday, the trustees who were selected by Florida Republican Gov. Ron DeSantis to supervise New College of Florida voted to get rid of its small office that manages diversity, equity and inclusion programs. This is a result of the DEI office being targeted by conservatives throughout the state university system.
Ultimately, the trustees voted 9-3 to abolish the college's Office of Outreach and Inclusive Excellence. Though it maintained four full-time staff, they will be transferred to vacant jobs elsewhere within the school. In addition, the board decided to allow interim President Richard Corcoran to consider terminating an online mandatory employee diversity training program.
Ironically, few that are hired actually take it to begin with. One of the trustees explained that the point of the vote was to get rid of racial, gender and other identity discrimination because decisions should be based on merit. This is the usual justification when it comes to wanting to end DEI initiatives, which completely omits racial and gender bias when it comes to application selection.
"I think it's important that we take a position. It is essential to say we are taking this mandate seriously," trustee Christopher Rufo and conservative activist stated. The trustee meeting managed to draw around 300 protesters before it started. Some participants held signs that stated "Our Students Are Not Political Pawns" as well as "If you're not outraged, you're not paying attention."
New College has less than 1,000 students and was founded in 1960. It was partially funded by the United Church of Christ. The church's president and general minister supported the protestors and told the trustees: "The long arc of history will grind you into dust, and they (students) will win this battle and you will be remembered for the sycophants you are."