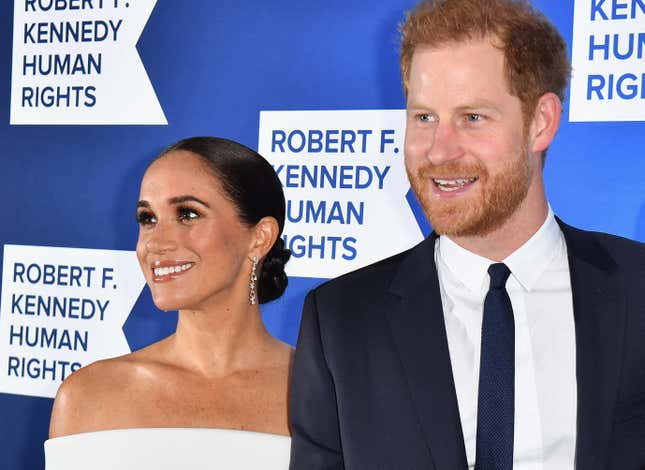 I don't know about you all but if you're into astrology, then this new Venus retrograde allegedly has couples either making up or breaking up. Now, it looks like the same is being said Meghan Markle and Prince Harry once again.
Tackling A Black Maternal Health Crisis & Embracing Reproductive Justice | The Root Institute
Per The New Yorker, talks of the two heading to Splitsville have resurfaced once again over the weekend, only this time, it's spawned by the recent dissolution of the couple's multi-million dollar deal with Spotify. According to the rumors, the pair is allegedly "taking time apart" on different continents and/or doing a "trial seperation" due to financial strains. There's speculation that Prince Harry has been spending a lot of time in Africa while the Duchess has stayed in America. There's also been talk that she's filed for divorce, somewhere to the tune of $80 million.
However, an insider close to the royal couple recently told Page Six that all the speculation was just that and that it's purely fictitious. "It's not true. It's literally made up," the source said.
Of course, talks of a breakup/divorce with this specific couple is nothing new. But given the most recent lesson we learned about the pitfalls of speculating about the private aspects of folks' lives ( looking at you Jamie Foxx, glad to see you're looking good and feeling like yourself again!), I would think we would've grown tired of talking about things we quite literally know nothing about.
But alas, haters gonna hate and speculators gonna speculate. And unfortunately, when it comes to Markle, any shred of negative news gets folks so excited to the point where they revel in it. Here's hoping they can grow up sooner rather than later.