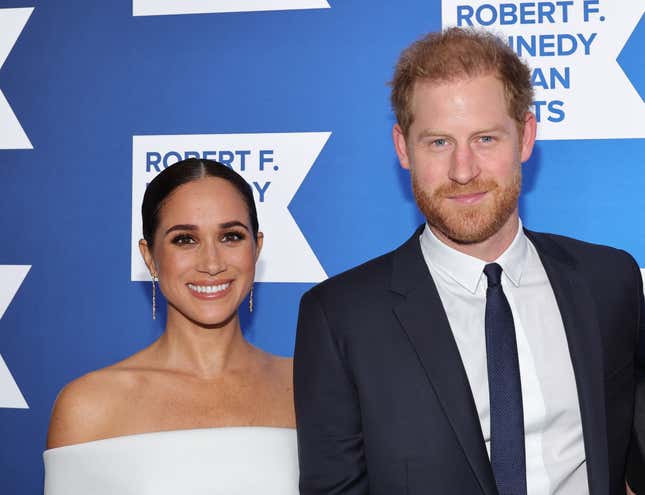 If you enjoyed Meghan Markle, the Duchess of Sussex' podcast, Archetypes, then I have some sad news to report.
Kevin Hart is Back in Die Hart 2: Die Harter Our TV Pick Of The Week
Despite the show's popularity, it will not be returning for a second season. This decision was made public via a joint statement between the Duke and Duchess' Archewell Foundation and Spotify.
"Spotify and Archewell Audio have mutually agreed to part ways and are proud of the series we made together," the statement read per Insider, with a rep for Archewell later telling them that a second season would not be moving forward at the giant audio company. Additionally, due to the fact that the royals' company didn't produce enough content under their deal with Spotify, they're no longer eligible for the full $20 million payout that came with it.
Yet and still—all hope is not lost. We know that the couple still has deals with other major players in the media game such as Netflix and their rolodex of connections extends longer than the Nile River. So while they may be out at Spotify—given their preexisting relationships and reach, it won't be too long before the couple have solidified their place somewhere else.
Perhaps it'll be over at Audible, especially seeing as how Prince Harry's book Spare broke so many sales records and essentially flew off the literal and audiobook shelves the minute it was released. There already seems to be a natural synergy, it would make perfect sense for them to use that as leverage to forge a potentially lucrative relationship.
No matter where they land, it probably won't be enough to stop folks like Bethenny Frankel from using this new turn of events as more fodder for her asinine podcast. For whatever reason, the former Real Housewife loves to keep Markle's name in her mouth and I have no doubt her and other trolls will use this as yet another excuse to spew vitriol once more. Hopefully, the royal wife won't concern herself too much with it though and focus on moving forward.