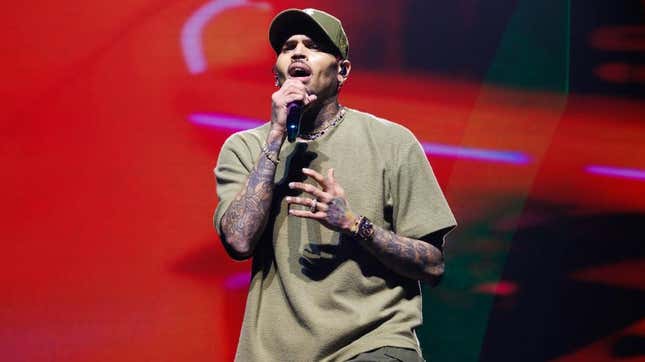 Chris Brown stays in controversy, and for the most part, it's his own doing. Whether he's taking shots at a deserving 2023 Grammy winner or collaborating with rising R&B singer Chloe Bailey, Brown is always doing the things we don't want him to do.
Dionne Warwick: Don't Make Me Over Is Our TV Pick This Week
His latest uproar occurred over the weekend when a group of Black women accused the R&B singer of being a colorist, claiming that he only allows white women into his VIP section at the club.
One of the women posted a video on social media to voice her frustration, claiming that Brown banned her and her friends from entering his section at a London venue.
In the video, one woman can be heard saying, "We were supposed to go see Chris Brown. We got there and there were thousands of girls lined up. Also, they claimed to be on the VIP guest list."
Another woman adds, "They told us 'No Black girls allowed. You're handpicking these white women."
To no surprise, Black women were enraged, with one woman commenting on Twitter, "This man has made it so clear that he doesn't like BW, but here you all are lining up to give him your hard-earned money."
As Chris Brown normally does, he took to his Instagram story to defend his name, sharing an image of him in the alleged VIP section surrounded by Black women. Along with the photo, Brown wrote, "STOP IT! I have black queens all around me. THOP REACHING."
I think he meant "stop" reaching but I get the point.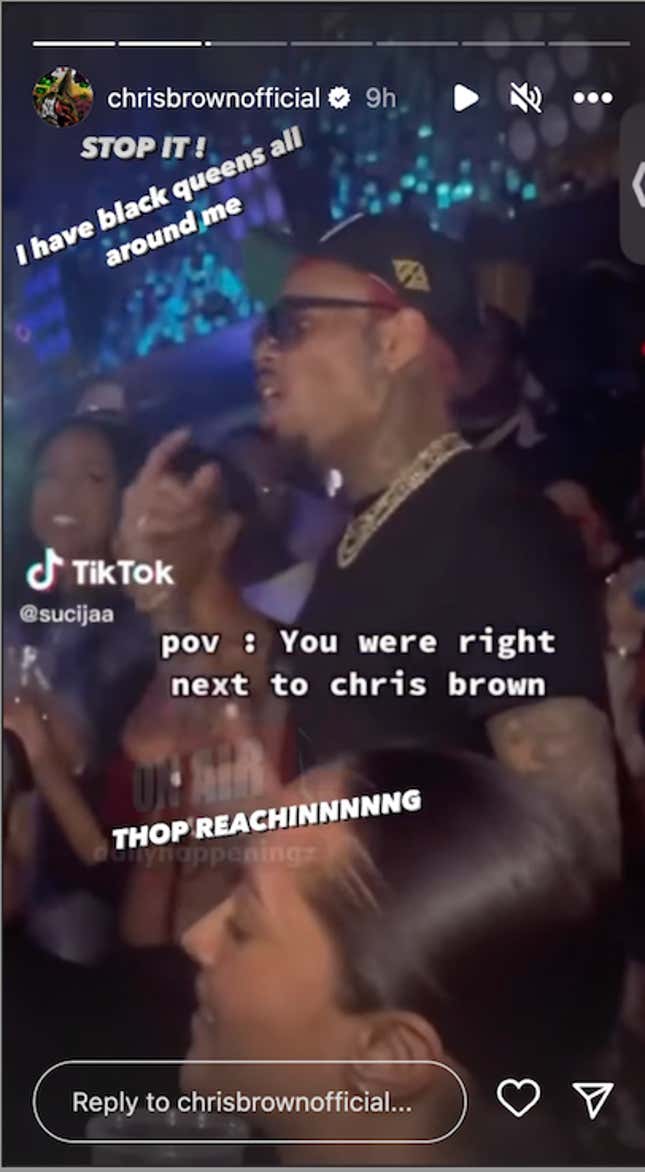 Shortly after, the woman who made the original accusations took to social media again to clarify her previous post, saying in a video, "That video had absolutely nothing to do with Chris Brown. "The only reason why his name was mentioned was because we were going to a club where he was hosting at."

Brown reposted the aforementioned video on his Twitter, writing, "CRAZY that I have to have receipts. LOVE OUTWEIGHS THE HATE OVER HERE!
This might not be the best example of Brown's poor treatment of Black women, but he has a long history of doing so, including his infamous domestic violence incident with Rihanna in 2009. In 2017, Karrueche Tran, his ex-girlfriend, filed a restraining order against him for allegedly punching and pushing her down the stairs.

Just last year, Brown was sued for $20 million by an unidentified woman who claims that the troubled singer drugged and raped her on a yacht in December 2021.
The number of incidents and allegations against Brown is long, so if you're looking for examples that Brown doesn't care for Black women, there are more damning examples than just him not letting Black women into a VIP section.