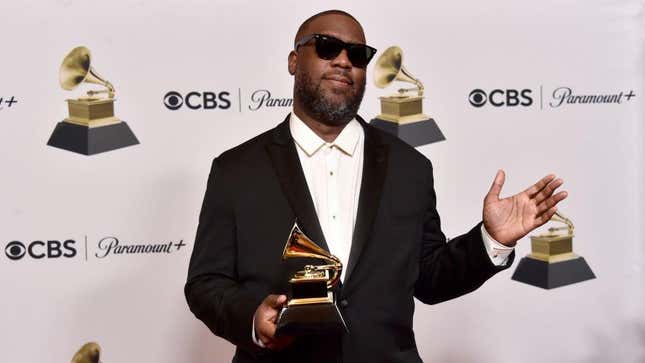 Chris Brown continues to take Ls regarding his unnecessary dig at Robert Glasper during the 2023 Grammys. If you're unaware, during the 2023 Grammys, Brown voiced his frustration on social media after losing the award for Best R&B Album to Glasper.
Grammys 2022: 10 Black Artists Who've Won Album of the Year
Take a look at what he posted at the time:
After days of people calling out Brown for his unnecessary behavior toward Glasper, Brown shared a half-assed apology that he sent to the American pianist in an Instagram DM.
The message read, "Congratulations my brother.. I would like to apologize if you took offense to my reaction at the Grammys.. you were not the intended target and I know I came off really rude and mean. After doing my research I actually think you're amazing..."
He continued, "THE ORGANIZATION ISN'T DOING US BLACK OUR DUE DILIGENCE. YOU AND I SHOULD never be in the same category.. two totally different vibes and genres. So from one black man to another.. CONGRATULATIONS."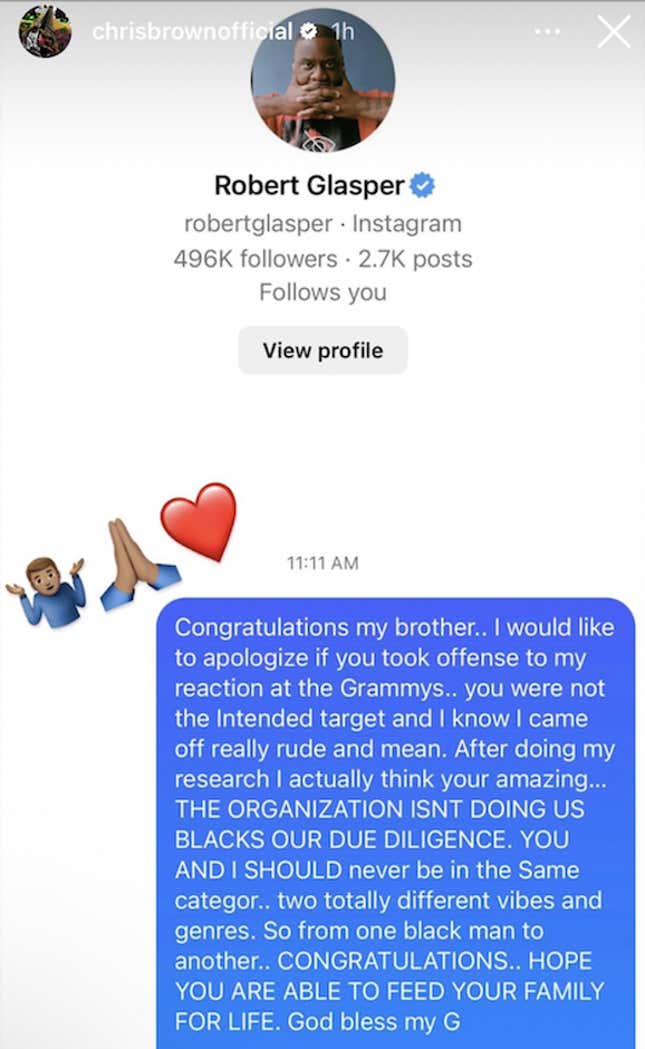 Since then, both Glasper and Brown have kept quiet about the situation, until now.

Last week, Glasper announced that he would be selling limited edition T-shirts that read, "Who TF is Robert Glasper?" referencing the Brown diss. On Tuesday, the Grammy-award-winning producer shared that all of the T-shirts have sold out and that some of the proceeds will be donated to charity.
In an Instagram post, he wrote, "Thanks for the support. A portion of the proceeds from this shirt will be donated to the Community Music Center of New Orleans. A nonprofit created to share the music culture and music education in New Orleans, providing free music lessons to underserved youth. I can't thank y'all enough for supporting this cause."
Before Brown used the phrase on Grammy night, "Who TF is Robert Glasper," the grammy-award winning musician used the phrase to promote a project that he was working on. But, thanks to Brown's frustration, the phrase has increased in popularity.
I just loved the way Glasper handled this entire situation. He handled this with maturity and grace. No angry responses at Brown, nothing even acknowledging that he saw or read what Brown posted. Just positivity and bettering the music community for others.