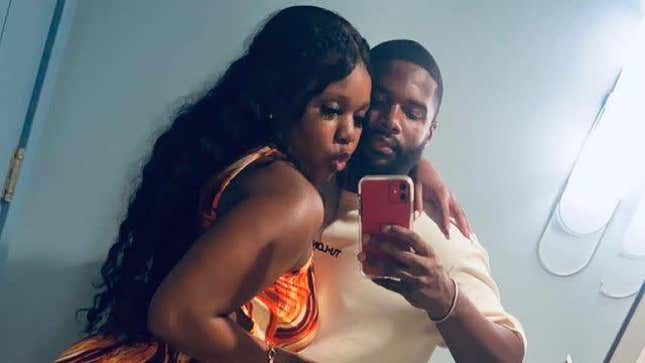 The nation was left revolted at the revelation that Carlee Russell lied about what happened in the 49 hours she was "missing". And that apparently now includes Russell's now ex-boyfriend Thomar Latrell Simmons, who's joined the masses in their rebuke of Russell only days after rallying to her defense on social media.
Small Town Horror Story: Carlee Russell's Mysterious Disappearance
From day one, Simmons held Russell down, issuing a statement thanking God for her return and briefly addressing the "false allegations and assumptions" about him being involved in her alleged abduction. He also called on the public to stop trolling her social media and urged people to take into consideration her mental recovery.

But once Russell confirmed it was all a hoax, all bets were apparently off and Simmons chucked the deuces.

"Carlee's actions created hurt, confusion and dishonesty… Myself and my family's nature was to react in love and genuine concern. We are disgusted from the outcome of the entire situation. I strongly feel exactly like you all, blindsided by Carlee's actions," he said in a statement on Instagram.
The public wasn't necessarily "blindsided." They were just waiting for the truth to be revealed. However, as Simmons said at the end of his statement, the confession brought some closure to the situation.
In a press conference Monday, the Hoover Police Department read a letter from Russell's attorney saying their client admitted to lying about the events between July 13 and July 15. Everything from seeing a toddler on the side of I-459, being abducted by a white man with orange hair and even leaving the Hoover area in general was a lie. Russell admitted she didn't have any help and acted alone but her motive for staging her own kidnapping has not yet been revealed.