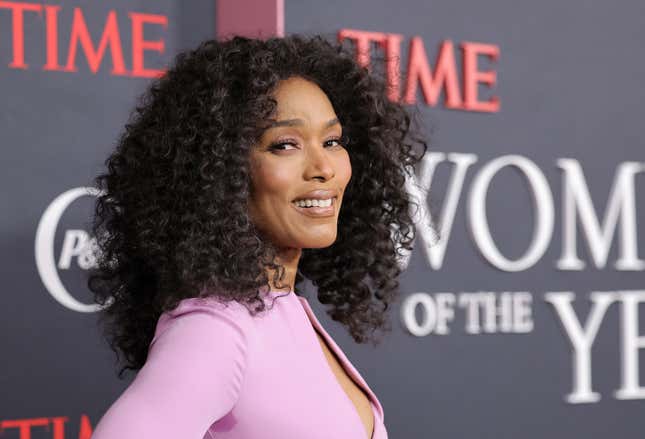 As we anxiously await the 95th Academy Awards, it feels like so many of the awards are already set in stone. Yes, there are definite favorites who we can strongly assume are going to win, but based on what we've seen at some recent award shows, the 2023 Oscar winners may not be as set in stone as they look. Before the big show takes place on Sunday, check out our predictions.

2023 Oscars: Ruth Carter On Turning Angela Bassett Into A Queen Through Costume
Best Picture
Everything Everywhere All at Once's only real competition here comes from Top Gun: Maverick and The Banshees of Inisherin. Top Gun: Maverick has received a lot of love for saving the business, but let's be honest: it's not actually an amazing, awe-inspiring movie. When I heard they were making a Top Gun sequel, this film was exactly what I was expecting. It's not original at all. The Banshees of Inisherin is a beautifully made movie, but it doesn't spark the joyous emotional reaction that Everything Everywhere All at Once does.
Winner: Everything Everywhere All at Once
Best Director
It's always hard to bet against Spielberg, but Everything Everywhere All at Once's Daniel Kwan and Daniel Scheinert crafted a fresh take on the multiverse, with some truly wild universes sprinkled into Evelyn's story. They should win just based on the world where everyone has hot dogs for fingers. That was nightmare-inducing, but I couldn't look away. Seriously though, the way they layered all the universes together to build Evelyn into the hero she's meant to be was brilliant.
Winners: Daniel Kwan and Daniel Scheinert, Everything Everywhere All at Once
Best Actress
This comes down to Cate Blanchett in Tár or Michelle Yeoh in Everything Everywhere All at Once. Both women are absolute badasses, and you can't go wrong with either. However, Yeoh portrays multiple versions of Evelyn, all with different lives and purposes. Even when they're only on-screen for a few moments, she makes every Evelyn feel distinct from the others. It's an unforgettable performance that audiences will come back to countless times.
Winner: Michelle Yeoh, Everything Everywhere All at Once
Best Actor
For a while, it looked like this award would go to either Austin Butler in Elvis or Brendan Fraser in The Whale. However, Fraser's win at the Screen Actors Guild Awards made him the favorite. Butler truly embodied Elvis Presley, but as Charlie, The Mummy star delivered the kind of performance that sticks with you long after you're done watching the film. It took time to process the emotional complexity of his work. None of us saw this coming from Encino Man.
Winner: Brendan Fraser, The Whale
Best Supporting Actress
Alright, let's get real: Angela Bassett should obviously win. It's no secret that we love all her work, but as Queen Ramonda, she brought things to a new level. In Black Panther: Wakanda Forever, she gives a masterclass on how to create THE SCENE everyone is talking about. Ramonda has lost everything, but Bassett never lets her feel broken. She is defiant as she rages against her losses. Her uncharacteristic outburst shows the true weight of her pain. It's both heartbreaking and inspiring. That being said, do not be surprised if Jamie Lee Curtis wins, as the Academy loves giving career awards to long-deserving artists. As much as I love Curtis, this is not the performance she should win for. This is Queen Angela's time.
Winner: Angela Bassett, Black Panther: Wakanda Forever (with my fingers crossed)
Best Supporting Actor
If there is one award that is a lock for Oscar Sunday, it's Ke Huy Quan in Everything Everywhere All at Once. He has received every award possible for his work, and deservedly so. As Evelyn's husband Waymond, he effortlessly moves from a meek, unsatisfied partner to a badass action hero. And in the end, he's the one who pushes Evelyn to do the right thing.
Winner: Ke Huy Quan in Everything Everywhere All at Once
You can see if I've guessed right when The Oscars, hosted by Jimmy Kimmel, air live Sunday, March 12 at 8 p.m. ET/5 p.m. PT on ABC.