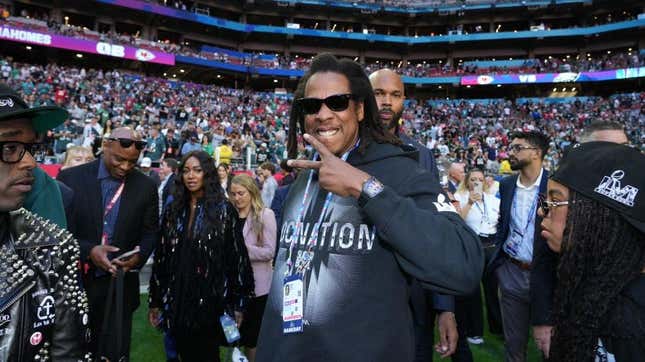 Not everyone gets an opportunity to witness Jay-Z perform live, especially nowadays. He's busy focusing on his business ventures, making multi-millionaire deals and others of the sort.
Making Love Songs: The Story Behind Dionne Warwick's "I Say A Little Prayer"
But, on Wednesday, Roc Nation announced that the Brooklyn-born MC would be performing in Paris, that's Paris...France at the Foundation Louis Vuitton Auditorium to pay tribute to celebrated artists Jean-Michel Basquiat and Andy Warhol.
The performance will be in conjunction with the "Basquiat x Warhol. Painting Four Hands" exhibition which is meant to share the collaborative paintings between the two iconic artists. Hov's performance will be on Friday, April 14 at 9 p.m.

Many consider this to be Jay-Z's first live performance since the 2023 Grammys, where he rapped his standout verse on DJ Khaled's "GOD DID" along with Lil Wayne, Rick Ross and Fridayy. But even Hov did not perform live at that award show, as the performance was pre-recorded.
At the time, he told TIDAL that he only did the show out of respect for the "culture" of hip-hop.
This celebration concert in Paris could be the last time in a while that hip-hop heads have a chance to see one of the best MCs to ever do it live on stage. Who knows, maybe he'll preview new music?
Since the release of his 2017 album 4:44, Hov has saved his verses for a small group of artists. Before he was featured on DJ Khaled's hit track in 2022, the only other feature he did that year was Pusha T's "Neck & Wrist." Jay isn't popping out just for anyone.
So when rap fans have a chance to see him live, they better take it.
Tickets for the upcoming Paris show are available now and cost 140 € ($154 USD).