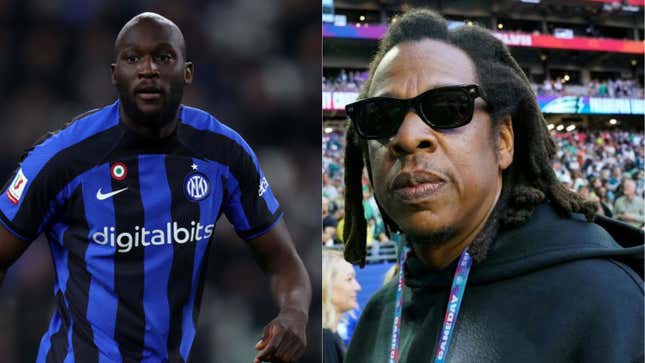 Racism in sports is still alive. Look no further than the Tuesday matchup between Italian soccer clubs Inter Milan and Juventus F.C.
"Too Black" or "Not Black Enough": W. Kamau Bell on the Politics of Black Identity
During their matchup, 29-year-old Belgian player Romelu Lukaku, who is Black, was showered with racist chants by fans of Juventus, including monkey noises that could be heard during the broadcast of the match.
In the 95th minute of the match, Lukaku scored a penalty kick against Juventus to tie the score and made sure the racist fans of the opposing team knew about it. But, instead of Lukaku being able to relish the moment, he was handed a second yellow card and ejected from the game.
This led Roc Nation Sports, the agency that reps Lukaku, to take out a full-page advertisement in an Italian newspaper and call out the racism that happened against Lukaku and other Black players in Italy.
The advertisement reads when translated into English, "Dear Italy, Do better. Want better. Be better. In professional [soccer], Black players have been subjected to hatred during professional [soccer] games. The hatred has displayed itself in the form of monkey chants, racial slurs and banana peels tossed at the best players in the world, as the world watches, as the children watch, as the players' families watch.

The ad later continued, "No one has faced any consequences for this heinous behavior. Nothing has changed. No action has been taken."
In another post on social media, Roc Nation referred to a similar racist incident that was aimed at Lukaku in 2019. During a penalty kick, fans of Italian soccer club Cagliari were heard making monkey noises as Lukaku scored the winning goal.
As we can see in the below video, this behavior was imitated four years later against the same player, just in a different stadium.
What do Black athletes have to do at this point? Not be good at their sport to avoid racist acts? Should they not professional sports at all to avoid the spotlight? What can they do?