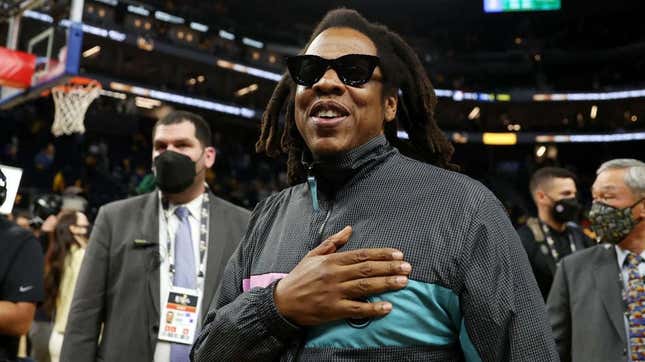 "I'm not a businessman, I'm business…" You know the rest.
Despite Jay-Z playing in the background for the past few years, the Brooklyn-born MC has still been making moves to get his coins up. Yes, he's dropped some surprise features to appease his fans, but for the most part, he's been focused on the business of making money.

Beyoncé Becomes The Queen of The Grammys With Record Wins
In a new report from Forbes, it's been determined that Shawn Carter's net worth has increased to $2.5 billion, which makes him far and away the wealthiest figure in rap, more than doubling the net worth of the man behind him, P. Diddy ($1 billion).

But, how did Hov increase his net worth so dramatically? He hasn't released an album since 2017 and hasn't been on tour since 2018. What deals has Jay-Z been making? Let me catch you up.

While Jay-Z is always investing in the next great business venture, one deal is mostly responsible for his net worth increasing so dramatically in such a short period.

If you haven't been keeping up, Jay-Z has been caught up in a legal battle with one of the largest and most profitable spirit companies in the world, Bacardi. The bad blood between Jay-Z and the spirit company began after Hov claimed that Bacardi's subsidiary, Empire Investments Inc., was blocking his efforts to get more financial information on the value of D'Ussé, his cognac brand.

This was to ensure that he got proper compensation when he decided to sell his stake in the company. Jay and Barcardi were both 50-50 co-owners of the brand.

In February, Hov's legal dispute with the spirit giant came to an end after he sold his controlling stake in the D'usse cognac brand for $750 million. So while Jay still has some ownership stake in the company, he sold most of it for a quarter of a billion dollars.