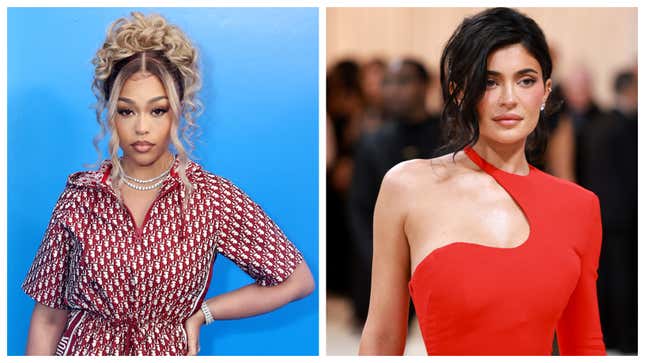 Well, this wasn't on our 2023 bingo cards. Kylie Jenner and Jordyn Woods were spotted together having dinner in Los Angeles on Saturday, July 15. This is the first time the two have been on the scene together since the infamous 2019 cheating scandal! But is Khloe Kardashian okay with the two reuniting?
Tackling A Black Maternal Health Crisis & Embracing Reproductive Justice | The Root Institute
On July 16, Khloe posted a series of inspirational quotes on her Instagram story, one reading, "Never blame anyone in your life. The good people give you happiness. The bad people give you experience. The worst people give you a lesson. The best people give you memories." So maybe she's finally ready to move on and allow her little sister to get her best friend back.
In February 2019, Kylie Jenner and Jordyn Woods' nearly decade-long friendship blew up after reports that Jordyn Woods hooked up with Kylie's sister, Khloe Kardashian's baby daddy, Tristan Thompson. Jordyn was instantly dropped by the Kar-Jens, and Khloe tweeted that Jordyn broke up her family.
Jordyn and Kylie were inseparable since meeting in 2012. Jordyn was present for many of her best friend's major life events, from Kylie's cosmetic line launch, starring on the reality show Life of Kylie, and being by Kylie's side through her pregnancy with now 5-year-old Stormi Webster.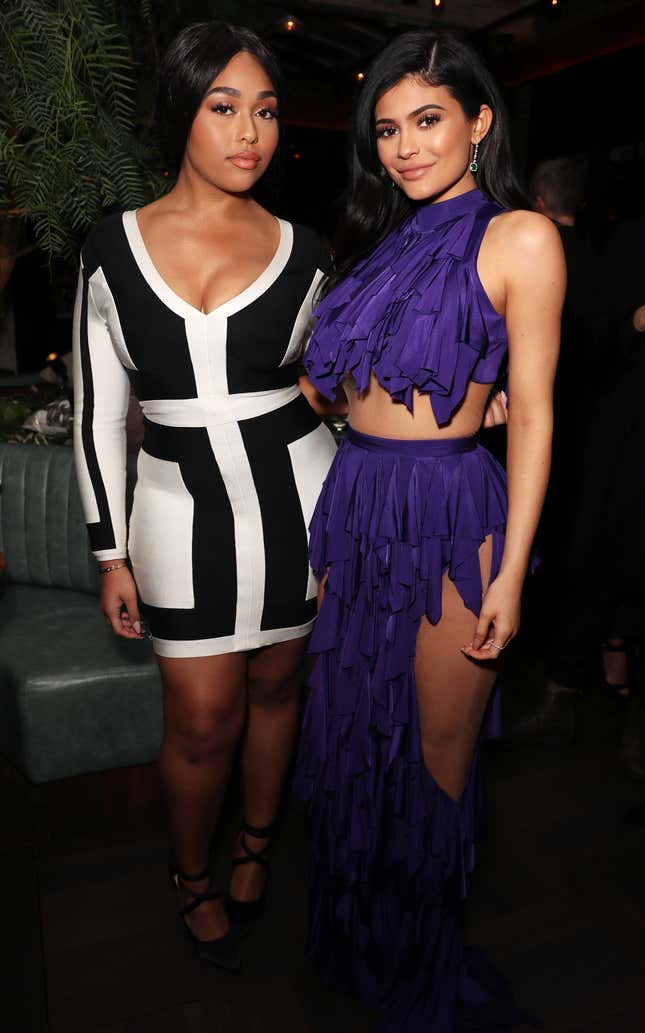 But in 2019, Jordyn was crucified by the media and Kardashian fans and left with the task of rebuilding her brand. Her first time speaking out about her faults was on a Red Table Talk episode where she gave a full rundown of the scandalous night. In the following years, Jordyn started her own clothing line, competed on The Masked Singer, launched a fitness app, and began a beautiful relationship with NBA player, Karl-Anthony Towns.

Meanwhile, Khloe was still getting cheated on by Tristan and going through an exhausting cycle of make-ups and breakups with the NBA player. After the Jordyn scandal, the couple briefly split up, but quarantined together throughout 2020, improving their relationship, or so Khloe thought. In 2021 it was revealed that he fathered a child while still in a relationship with her. Yikes! Khloe, it's obvious that Jordyn wasn't the problem with your relationship.
An important question for Jordyn to consider: is getting back with the Kar-Jens a good decision after the way they left you to the wolves four years ago? Can you trust that the Kardashians will protect you moving forward?