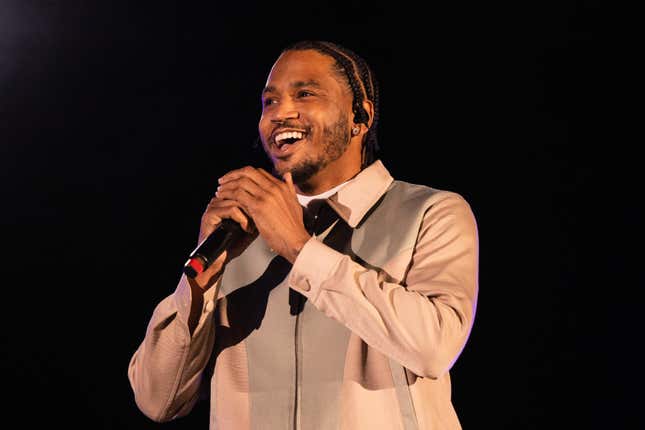 Trey Songz may have 99 problems, but the biggest one of all may undoubtedly be $5 million-now turned-$10 million sexual assault lawsuit filed against him by a Jane Doe back in June 2022.

Fighting "Lie-abetes": How To Spot And Combat Disinformation and Conspiracies In Politics | The 411: Part 2
As previously reported by The Root, last summer an unspecified woman sued the "Scratchin' Me Up" singer for allegedly groping her at a pool party back in August 2013 during "Foxwoods Liquid Sundays with Trey Songz" at the Foxwoods Resort Casino in Mashantucket, CT. In video footage obtained by TMZ that was submitted by a friend of the accuser—who's going by Jane Doe for her protection—the accuser can be seen trying to lean in for a photo with Songz (legal name Tremaine Neverson) when the singer pulls the top down on her swim top exposing her breast.
"Titty in the open, titty in the open," he's seen saying.
She was originally seeking $5 million for sexual battery and assault to keep the matter from going to court. Now, per Hip-HopDX, the price has gone up to $10 million—but the "Scratchin' Me Up" singer's legal team has moved to get the suit dismissed entirely, arguing that it's past the statute of limitations of three years.
Songz isn't facing the suit by his lonesome however, as his production company, manager Kevin Liles, and Atlantic Records are also named as defendants in the suit, as Doe alleges they were "negligent in their supervision of their client"and are "responsible in some manner" for his actions. In a statement to Rolling Stone, Doe's lawyer said at the time:
"Entities such as Atlantic Records and key executives like Kevin Liles must reassess their obligations toward ensuring the safety and dignity of everyone at any event associated with their artists. My client demands transparency, accountability, and a prioritization of safety over profits."
Unfortunately, this is just one of a handful of lawsuits the singer is facing, so even if he gets this one dismissed—there's still some legal battles left to fight.