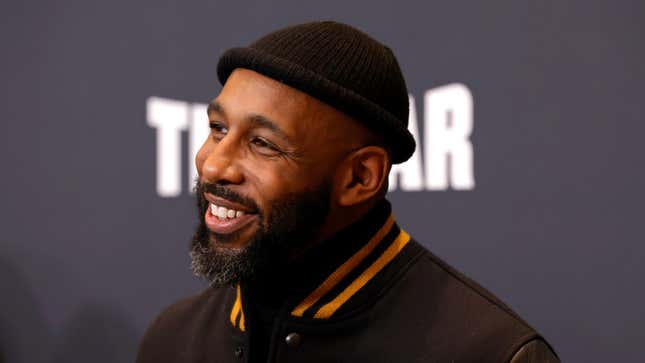 It's hard to believe that it's been nearly two months since the passing of popular choreographer and TV personality Stephen "tWitch" Boss. While his family will no doubt still be dealing with the pain for a while as grief runs its course, the joy that tWitch brought to the world is on full display once again thanks to a new campaign from Gap and Brooklyn Circus.
Per USA Today, tWitch is one of the faces of the collaboration between the two entities which boasts "genderless and ageless apparel" comprised of varsity jackets, hoodies, sweatpants, denim, and more. Its goal is to highlight "concepts of individuality, movement and modern prep—blending academia, music, Black culture and street style from the 1960s through today." It features Pose star Indya Moore, legendary model Bethann Hardison, Brooklyn Circus founder Ouigi Theodore and more.
In response to the campaign, tWitch's wife Allison Holker Boss said in a statement: "When Stephen and I first saw his images from the campaign, it brought tears to our eyes. He was so moved by how they captured his true essence, and he was excited for the world to see them. We pay tribute to Stephen's life by sharing these images in homage to the joy and light he brought to everyone around him."
Additionally, to further honor the So You Think You Can Dance alum, Gap is supporting the 988 Lifeline by donating to Vibrant Emotional Health. Vibrant administers the 988 Lifeline, which provides free and confidential emotional support and counseling to people in crisis or emotional distress 24 hours a day, 7 days a week, across the United States.
As previously reported by The Root, Stephen "tWitch" Boss died at the age of 40 due to a self-inflicted gunshot wound. He is survived by his wife and three children.
If you or someone you know needs help. Please reach out to the Suicide & Crisis Lifeline at 988.