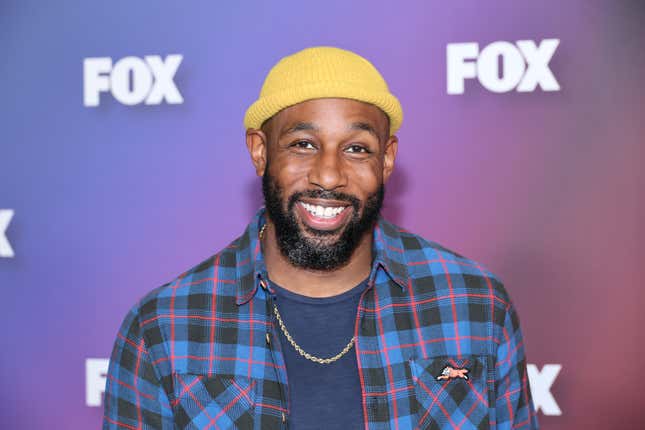 The unexpected death of dancer/actor Stephen "tWitch" Boss in December sent shockwaves throughout the entertainment industry. As we all mourn and continue to grapple with questions about why, it's important that everyone remembers that reckless speculation is inappropriate. If you're someone who considered yourself a friend to tWitch, it's natural to grieve and wonder what you could've done to help. However, entertainer Todrick Hall took those feelings a little too far while openly voicing his thoughts to Page Six.

Love, Lizzo Documentary Is Our Black TV Pick Of The Week
The RuPaul's Drag Race judge told Page Six that the workplace scandal surrounding The Ellen DeGeneres Show put extra pressure on tWitch, who was the show's DJ. In 2020, a scathing Buzzfeed report revealed that the talk show's producers fostered a toxic environment, with Black staffers saying they suffered "microaggressions and racism" from producers and co-workers. Ellen was taken to task for not being aware of or dealing with the problems on her own show.
"People were looking at him like, 'Why are you still supporting this woman?'" Hall said. "I think he was under a lot of pressure."
"I don't know what was going on in his life that may [have led] him to make that decision but I do understand," Hall added. "Right now, when I get online some days, like right now, if I was in the wrong position of where this abuse would keep happening for years and years and years, there's only so much a human being can take."
G/O Media may get a commission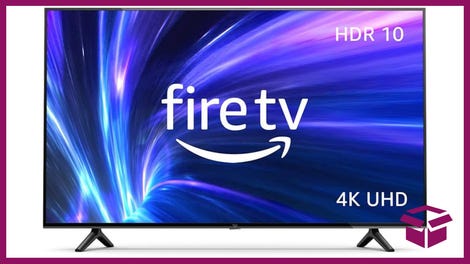 42% Off
Amazon Fire TV 50" 4K Smart TV
I don't know why we have to keep saying this, but no one except Boss knows what he was going through before his death. It is completely inappropriate and disrespectful to throw out wild guesses about what he was thinking before he took his own life. And it's a special level of gross for him to make these statements while he's out promoting his next project. In the interview, Hall claims he was friends with the Magic Mike XXL actor and that tWitch "was just somebody who always supported me. He was also kind and down to earth." Perhaps you can repay some of that kindness by letting his family grieve their loss in peace.
According to TMZ, "a source close to tWitch" criticized Todrick for his irresponsible words, saying, "It's extremely negligent and self-serving of Todrick to assume he knows what led to tWitch's death."
Suicide is so difficult because for loved ones left behind, there are so many unanswered questions. I understand that everyone grieves in their own way, but I think we can all agree that the best way to honor tWitch is by supporting his wife Allison and their two children. Wildly speculating on his state of mind does not show them love and grace, it keeps their family tragedy in the headlines instead of allowing them the dignity of grieving in private.
If you or someone you know needs help, please reach out at the Suicide & Crisis Lifeline at 988.