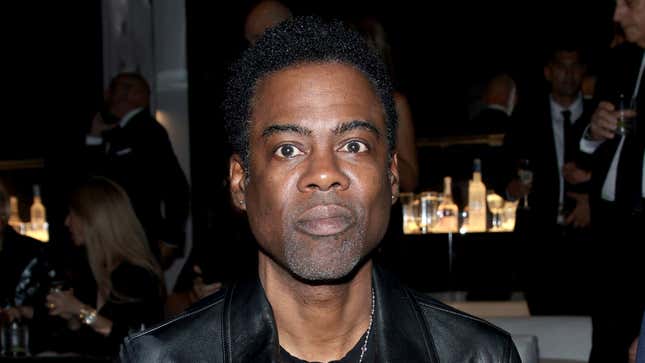 On the heels of his controversial Netflix stand-up comedy special, Selective Outrage, Chris Rock continues to receive attention for keeping Will Smith's wife's name in his mouth. Now, an insider has come forward to share that Rock has been obsessed with Jada Pinkett-Smith for three decades.
Chris Rock's Selective Outrage Is To Promote Respectability Politics
A source has told People that Rock's preoccupation with the famous actress is concerning. Rock blames being infamously slapped at last year's 94th Academy Awards solely on Jada. During Selective Outrage, he claimed that back in 2016 she asked him to not host the Oscars because Will Smith wasn't nominated for his performance in Concussion.
That's why, according to Rock, he has continued to make her the punchline of his jokes. However, the insider emphasized to the magazine that his obsession with Jada started way before the #OscarsSoWhite movement. "Jada has had no part in all of this other than being heckled. Chris is obsessed with her and that's been going on for almost 30 years," the person said.
Rock deciding to film the Netflix special in Baltimore adds fuels to this claim. "Look where he chose to film his Netflix special. Her hometown [of Baltimore]. Obsessed. Back in 2016 she helped start a movement with the Academy Awards by questioning why there are so few Black members, and Chris took it to this?
Furthermore, the source said that Smith never asked Rock to boycott the 2016 Oscars. "She never asked Chris to not host the Oscars ever. She publicly said in a Facebook post at the time Chris would be a great Oscars host and is perfect for the job."
Despite the crude nature of his jokes against Smith, her success is what remains her priority. "Right now Jada is focused on her book that will come out this year," the source stated. Meanwhile, Rock will continue to do anything for attention.