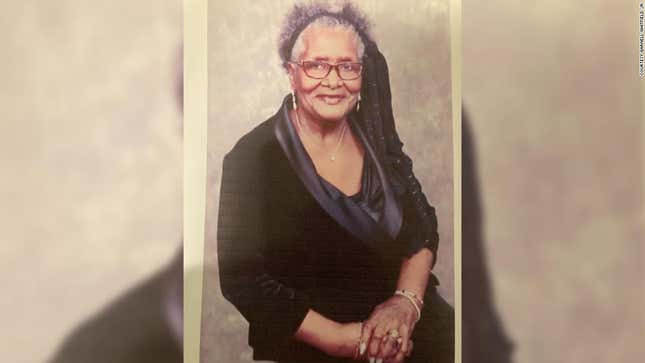 Ruth Whitfield was one of the 10 Black people shot and killed by Payton Gendron in Buffalo, Ny. Whitfield's two sons have worked since the mass shooting to fight the white supremacist ideals that led to their mother's death.
Small Town Horror: The Story of a SWAT Team That Set A House Ablaze
Garnell and Raymond Whitfield founded a nonprofit organization called Pursuit of Ruth to raise awareness of the rise in white supremacy in the country and to fight against the nationwide attempt to erase Black history from schools. Their work began just weeks after they laid their mother to rest when they approached the Senate Judiciary Committee, demanding action be taken against domestic terrorism. Their testimony came as the Senate blocked the passing of the Domestic Terrorism Prevention Act after it previously passed the House, the report says.
Read their statement from ABC News:
"Is there nothing that you personally are willing to do to stop the cancer of white supremacy and the domestic terrorism that it inspires?" he asked the committee members. "Because if there is nothing, then respectfully senators, you should yield your positions of authority and influence to others that are willing to lead on this issue. The urgency of the moment demands no less."
The brothers also partnered with SUNY Buffalo State University both to launch their organization and also ensure the fact the shooting was racially motivated isn't whitewashed when students learn about it in class. This incident can't be written in the history books without the context of Gendron's actions being inspired by the white nationalist "great replacement" manifesto. States including Florida and Texas have already taken initiative in their war against critical race theory, to teach Black history events (and tragedies) without the context of racist violence.
This shooting was obviously and admittedly an act of hate.
"One of the things we want to make sure happens is that history is recorded accurately and preserved, not just for this moment in time, but for future generations," said Garnell Whitfield to ABC.