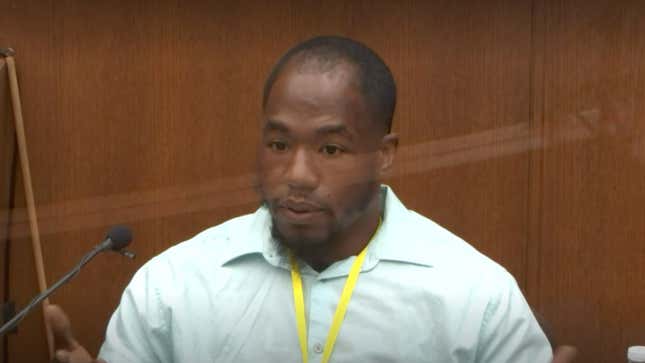 Donald Williams, who was a vital witness in the murder of George Floyd by a Minneapolis police officer three years ago, is suing the city. Williams says he suffered emotional distress and was assaulted as he watched Floyd's killing. The lawsuit was filed Tuesday in Hennepin County District Court.

This Juneteenth We Revisit The Anderson .Paak BLM Track "Lockdown"
According to the lawsuit, former officer Derek Chauvin threatened onlookers with a can of mace as he kneeled on Floyd's neck on May 25, 2020. The lawsuit also states that Chauvin and another ex-officer, Tou Thao, goaded Floyd, Williams and other witnesses who voiced worry and that Thao put his hand on Williams' chest.
Williams believes this was a threat and was scared for his wellbeing as well as the wellbeing of others, the lawsuit explains. Williams is seeking more than $50,000 for each count. He is alleging one count of intentional infliction of emotional distress, one count of assault and one count of negligent infliction of emotional distress.
The lawsuit lays out how because of the officers' behavior, Williams has suffered pain, emotional distress, humiliation, embarrassment and medical expenses. Chauvin was convicted of state murder and manslaughter charges in Floyd's killing and received 22 1/2 years in prison. He also pleaded guilty to a different federal charge of violating Floyd's civil rights and received 21 years.
Currently, Chauvin is serving both sentences concurrently at a federal prison located in Arizona. Thao was convicted of aiding and abetting manslaughter and is still waiting to be sentenced. Thao was convicted of violating Floyd's civil rights and received 3 1/2-years in federal prison.
Williams testified at Chauvin's trial. He stated that the former officer seemingly increased the pressure on Floyd's neck, in which Williams screamed at Chauvin that he was cutting off Floyd's blood supply.