In addition to hidden evidence, falsified statements and more nonsense, prosecutors seem to have found another way of jeopardizing a case: provoking a jury's racial bias. According to the Seattle Times, Whitman County, Wa. prosecutors were found guilty of just that by repeatedly asking witnesses to identify a Black defendant's "nationality."

The Washington Supreme Court ruled Thursday that the prosecutors acted improperly while handling the case of Tyler Terell Bagby. The report says Bagby was charged with burglary, assault, harassment and malicious mischief after punching someone at a frat party in 2018. His attorneys argued the swing was in self-defense.
However, the trial became less about the incident and more about whether Bagby was American or not.
Read more from the Seattle Times:
During the trial held the same year as the incident, Bagby's identity was not contested. But at least a half dozen times at trial, a prosecutor asked witnesses to identify Bagby's "nationality."

Bagby, born in California, is an American citizen. But witnesses inferred questions about his nationality to be in reference to Bagby's race, to which they responded that he was African American or Black, the court wrote.

The purpose of the prosecutor's remarks, the court wrote, must be to emphasize Bagby's race.

"By calling attention to Bagby's 'nationality,' the prosecutor played into a stereotype that to be American is to be white and to be Black is somehow 'foreign,'" Justice Raquel Montoya-Lewis wrote for the court. "Here, when the prosecutor continuously referred to Bagby's nationality, ethnicity, and race, it primed the all-white jury to pay more attention to this racial difference, thereby activating any anti-Black implicit biases they may hold."
G/O Media may get a commission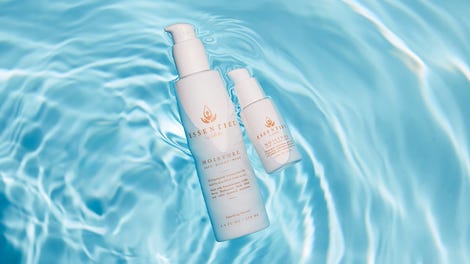 20% off
Essentiel by Adele
To display their bias even further, the prosecutors would refer to the white witnesses as "good Samaritans" while excluding the single Black witness - the one who tried to deescalate the 2018 altercation. The court said the remarks met the standard of a "flagrant or apparently intentional appeal" to racial bias.
It's already hard enough for a Black man to get a fair trial AND jury. Even with a Sixth Amendment right to both, it's almost never guaranteed when there's a prosecutor describing you as some sort of alien, cold-hearted monster - a presumption that often arrives with white jurors to the courtroom before they even hear a case.
"The prosecutor's 'othering' of Tyler before an all-white jury denied him a fair trial. Tyler's case is not an anomaly, as our criminal legal system continues to dehumanize Black men," said Travis Stearns, Bagby's attorney via the Times.