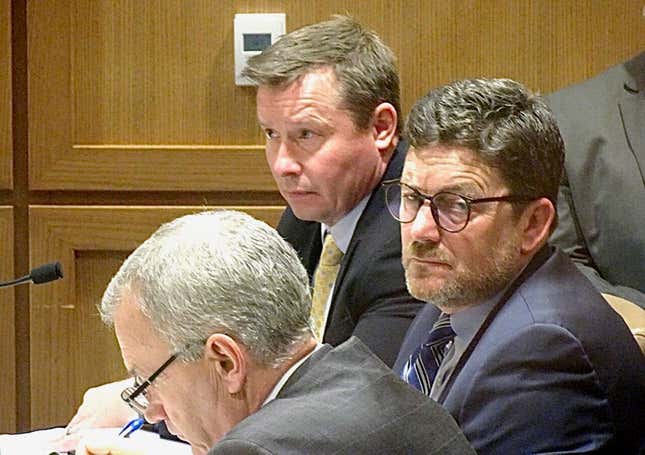 A Wisconsin Department of Justice agent will stand trial for shooting an unarmed Black man during a traffic stop in Madison, Wisconsin, last year.
Small Town Horror Story: Juneteenth & The Aftermath of Slavery
Division of Criminal Investigation Special Agent Mark Wagner, who is white, was charged with reckless endangerment in September 0f 2022 after shooting Quadren Wilson. (Wilson survived but reportedly needed surgery to remove the bullet fragments).
According to the Associated Press, if Wagner is convicted, he could face 10 and a half years in prison.
The case rests not on whether Wagner shot Wilson but whether or not the shooting was "justified."
Although law enforcement generally has a lot leeway when using "deadly force," Circuit Judge Chris Taylor isn't letting Wagner off the hook, stating, according to the AP, that prosecutors provided a "plausible" case that a crime occurred.
According to the AP, Wagner was a part of task force aiming to arrest Wilson for selling Fentanyl. Wagner and his team reportedly, trapped Wilson's car between their Department of Justice vehicles before approaching him
In addition to his service weapon, Wagner had a ballistic shield with him, according to the AP, and his partner Nathan Peskie, was holding a rifle.
Here's where things get a little more complicated. According to the AP, Wagner told the Dane County Sheriff's detective that "he saw Wilson reach under the driver's seat with his left hand and fidget with something with his right hand."
Wagner reportedly said that he heard a gunshot noise and fired his weapon twice. Peskie, the other officer, fired allegedly five times. (Peskie was not charged with a crime).
It later came out that Wilson was completely unarmed that day.
Wilson's family told the Associated Press that they believe race had something to do with Wagner's decision to shoot Wilson, who is Black.
However, Wagner's attorneys claim that Wagner's use of force was justified because he thought a gun had been fired.
Time will tell if a jury believes Wagner's telling of events.