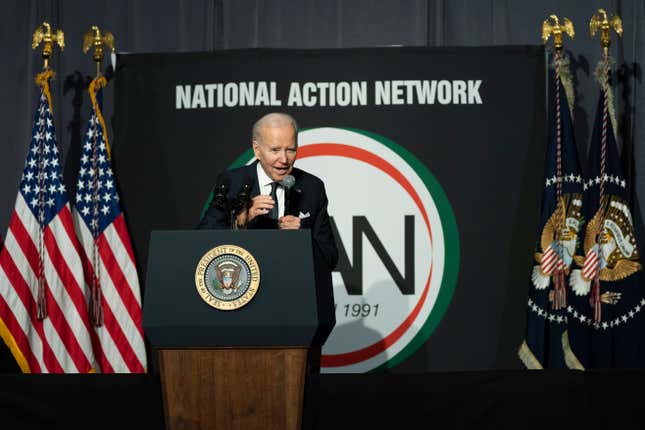 During his now infamous appearance at a National Action Network event honoring Martin Luther King Jr. Day, President Biden took aim at Republicans for not passing a Democratic policing reform bill.
The Biden And Trump Classified Documents Scandal Explained
He doubled down on the necessity of law enforcement and his belief that additional training could help them do their job better. "We have to retrain cops as to why shouldn't you always shoot with deadly force. The fact is, if you need to use your weapon, you don't have to do that," Biden stated.
In addition, he also discussed the George Floyd Justice in Policing Act, the Democratic police reform bill that was drafted after the death of George Floyd. Floyd's passing served as a catalyst for the international May 2020 police brutality protests, which prompted lawmakers into action.
The bill wasn't affirmed by Senate Republicans in 2021. Ultimately, the goal of the it was to prohibit the use of chokeholds, alter police training and policies and "hold law enforcement accountable for misconduct in court."
The bill also contained steps to deal with racial profiling by police. Biden, who was not in office when George Floyd died, signed an executive order for police reform at a federal level. During Monday's speech, he said it was the "only thing [he] could do."
Biden commended the legal conviction of the police officer who killed Floyd. However, he mentioned that in order to "deliver real change, we must have accountability when law enforcement officers violate their oaths, and we need to build lasting trust between the vast majority of the men and women who wear the badge honorably and the communities they are sworn to serve and protect."
However, seeing as police killed the most number of people in 2022 than they have in the last decade, it's clear that police reform isn't working. Simply put: it's time to defund them.