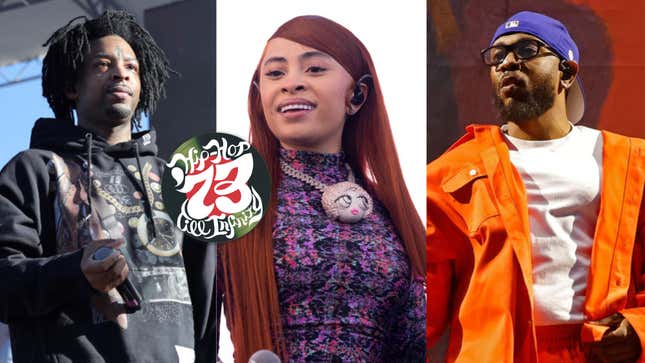 This story is part of our new Hip-Hop: '73 Till Infinity series, a celebration of the genre's 50th anniversary.
Updated as of 06/16/2023 at 3:45 p.m. ET:

Hip-hop has always been a huge part of my life. Growing up, I was always obsessed with hearing the hit song on the radio although my parents weren't down with me listening to rap. But it didn't stop me. Nowadays, because of the internet, there is so much dope music coming from so many new artists that it can sometimes be hard to keep track.
So instead of just listing them out, we'll group the rap artists you should know into seven categories: Hip-Hop pioneers, Veteran MCs, Established Superstars, The New Mainstream, The Young Cats, The Backpackers, and The Underground.