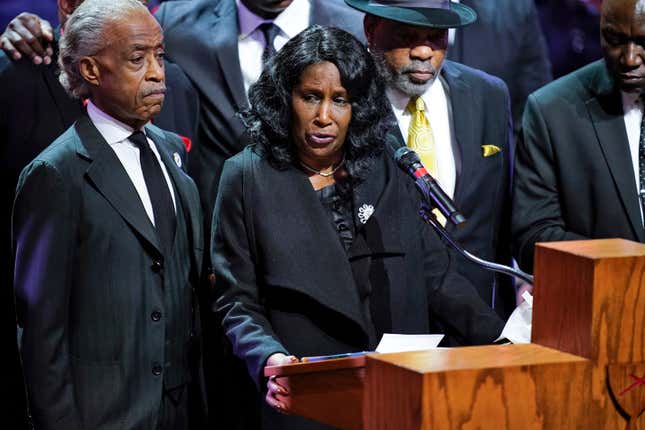 It's been nearly three years since the video of George Floyd's murder was released to the public sparking a national outcry. But is the world a better place since the first time we watched Eric Garner's, George Floyd's, and now Tyre Nichols' deaths play out on camera?
And is it worth the trauma we've endured as a Black community every time we press play on yet another video of police brutality to make those changes a reality?
Few people have had as much of a front-row seat to these tragedies as Black Lives Matter Global Network Co-Founder Alicia Garza.
"I think the bigger question is not the trauma of it," says Garza. "I think the question is what do we plan to do with this very public witnessing of murders that happen in our communities, day by day, week by week, month by month, year by year?"
Things have changed since the summer of 2020. States have passed hundreds of police reform bills, the Justice Department has ramped up its involvement in local police departments, and more officers have been charged with homicide and manslaughter. But as the Nichols video proves, we're a long way off from justice.
G/O Media may get a commission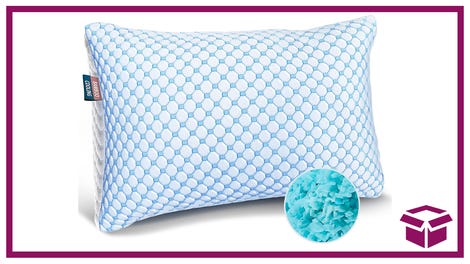 23% off
Nestl Cooling Pillow - Queen Size
"The culture of our society encourages people to look away, and it encourages people to forget. We move on from tragedy to tragedy as if they never happened before," says Garza, Founder and Principal of Black Futures Lab and Black to the Future Action Fund. "When we don't have records, when we don't have documentation, that's when people are able to ignore the problems."
Rashawn Ray, a Senior Fellow at the Brookings Institute and a Sociology Professor at the University of Maryland, agrees with Garza's assessment.
"If we look at right after George Floyd, three out of four Americans said that racism and policing was a problem," says Ray. "Heading into 2020, beginning of 2021, those numbers have dropped down to like 50 percent."
Ray says that media coverage of police reform, even when the reforms never actually passed, helped lull people into a sense that things have improved.
"They're like "oh, things have changed," says Ray. "So when these new incidents pop up, it is a reminder that things haven't changed as much as they should."
That doesn't mean the trauma inflicted upon the Black community when these videos are released isn't real, says Ray.
"If a person has seen the video, the way our mind works psychologically is that every time somebody mentions Tyre Nichols it triggers those images in your head," says Ray. "These collective memories, oftentimes memories of trauma, then impact our mental, emotional, and physical health."
Ray adds that for Black people living in communities where police violence has occurred, the impact is even more severe. "It's very similar to the trauma that happens with terrorist attacks," he says.
But while it's undeniable that these videos can cause psychological damage, Ray says that doesn't mean they don't need to be available.
"I get that we are inundated with these images and videos. But in many regards, you have the ability to choose to turn that off or to not look at it and watch it," says Ray. "And unfortunately, the people who lost their lives or who were brutalized don't have that ability."
In the legal context, the availability of these videos, often taken on cell phone cameras, has changed how attorneys like Tracey Brown, who represent victims of police brutality and their families, do their jobs.
"We're finding [these videos] extremely helpful," says Brown, national chair of the Cochran Firm's civil rights division. "we can actually see with our own eyes…how things actually unfolded."
Brown says that before the widespread practice of people filming police officers, attorneys would have to jump through hoops to access video and first-hand accounts from law enforcement, making it a lot harder to understand what happened.
She also says that some critical reforms have come out of the distribution of these videos.
"I do think that the reforms with regard to having more body cam and dash cam videos are good," says Brown. "Some police departments are implementing tougher discipline for police officers who engage in acts of brutality. Some are actually allowing families and plaintiffs to see the discipline records of officers… when before we couldn't see it."
Still, Brown worries that we could become numb to the violence we see on-screen.
"As an African American woman, as the mother of Black children, including a Black son, I worry about the desensitization of seeing these videos," says Brown. "That by them being so prevalent, and we see it every time we turn on the news, some police interaction, that people sort of click off in their minds or with the remote and don't really register it anymore."
The people who really need to be confronted with these videos are lawmakers who have the power to make a difference, says Garza.
"I think it's important that we don't go so far as to say nobody should see it. Nobody should watch it because it's traumatizing. No, there are some people who need to watch it. And if you don't want to because it's upsetting for you. That's okay," says Garza. "But there are some people who need to see it and take action because they've seen it."