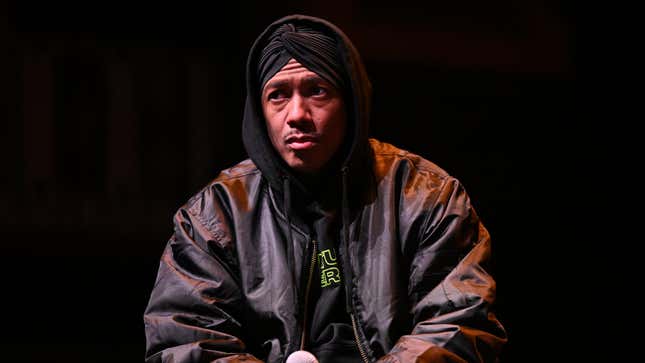 It's no secret that TV host and comedic actor Nick Cannon is the father to many, many children. But what may come as a surprise is just how he decides to divvy up his financial responsibilities with his kids mothers.
Real Housewives' Gizelle Bryant & Robyn Dixon Talk Success Of Reasonably Shady
In a recent interview with St. Louis' Audacy station Hot 104.1, Cannon divulged the details of how he provides for his children, specifically noting that he doesn't give any of their mothers a "monthly allowance," but instead just ensures they have whatever they need to sustain.
"It ain't even about a monthly allowance or amount of money because I don't give myself that," he explained per People. "What they need, they get it. There's never been something that one of the mothers of my children has asked for and they didn't receive. That's why they call me the provider."
Of the relationship he has with each child's mother, he later continued:
"I have so much respect and admiration for the individual. Everybody has their challenges–but when you really understand this woman has given the greatest sacrifice and sacrificed her body to bring a child into [this world], that's the best gift any man could ask for.

Regardless of what goes on in any scenario, I'm gonna always show love and respect. I'll never say anything disrespectful or bad about any of the mothers of my children."
See, we told you it wasn't that bad! He's doing what needs to be done (allegedly), so as long as the babies are good—we should all be good. I know taking care of 12 kids sounds egregious but as the old saying goes: if they like it, we love it. Godspeed to you and your bundles of joy, Nick!