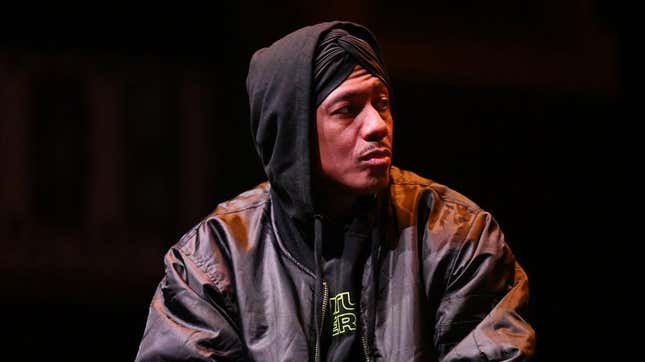 While Kanye West has deservedly been getting all of the heat for his antisemitic comments in the past year, Nick Cannon was once in the middle of his own antisemitic controversy after comments he made in 2020.
FX on Hulu's Tupac Docuseries, Dear Mama, Is Our TV Pick This Week
In case you forgot, during an episode of his Cannon's Class podcast in June 2020, he discussed some antisemitic conspiracy theories and referenced ideologies expressed by Louis Farrakhan, the leader of the Nation of Islam. The guest on that episode was Professor Griff, a former member of Public Enemy, who was removed from the group in 1989 after he made antisemitic comments of his own.
The comments made on the now-deleted podcast episode led to Cannon being fired by ViacomCBS and the media conglomerate pulling his MTV show, Wild 'N Out, off the air.
It's been nearly three years since Cannon made those comments and in a new interview with AllHipHop, Cannon spoke on what he learned from the experience of getting pulled from ViacomCBS.
During the interview, Cannon shared, "Man, I'm going to be super honest with you: That process was a growth moment for me, on so many levels as a man. And I even now, we have a podcast, myself and the CEO of the ADL, Jonathan Greenblatt, called Solutions: To Hate or Not To Hate. And it's really talking about the equation of our two communities from two different perspectives. We voice our side, or the perspective as a Black man, and then he voices his side from a Jewish man."
He later continued, "Just even that alone is helpful and educational for both communities. And again, because that's the thing, we can sit up here and be enraged, but if we don't engage, what are we really doing, if we can't even learn from one another? And clearly, we all know the issues, we all know the tropes, we all know the stereotypes."
Whether he was forced to grow or he came to that conclusion by himself, it seems that Cannon has truly looked to understand the experiences of other groups, something his fellow entertainer Kanye West could learn from.