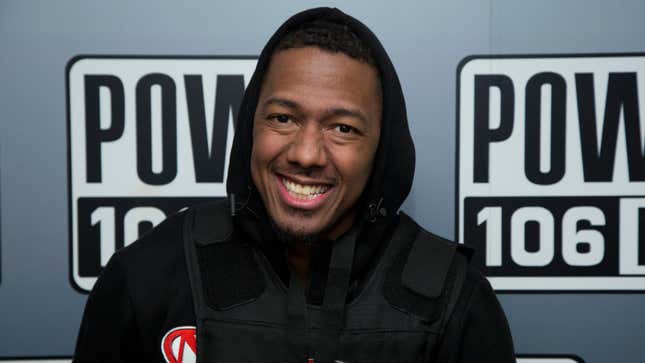 If there's one thing I can bet will be on my 2023 Bingo card, it will be that Nick Cannon will become a father once again at some point this year. The actor and Wild'n Out host recently welcomed his 12th child in mid-December, and during an interview over the New Year holiday, it doesn't seem like he has plans of slowing down any time soon.
FX on Hulu's Tupac Docuseries, Dear Mama, Is Our TV Pick This Week
Per Complex, when CNN host Andy Cohen asked if there was a plan or end game to him having all these kids, Cannon responded: "Clearly, I don't have a plan. Honestly, man, it's really just so much joy and elation to have the family that I have and I embrace it and I love it. But I don't have a plan, that should've been clear from the jump."
When Cohen suggested a vasectomy, a laughing Cannon retorted: "Is that what you want me to get? This is my body, my choice!"
Now, if you'll remember correctly, the Drumline actor did reveal he had gone in for a vasectomy consultation last spring, but obviously he chose not to go through with it. And while he says he doesn't have a plan when it comes to his kids, he did previously mention that they were all intentional and planned to a degree.
"If I've gotten to that point where I say, 'I can take off this condom,' I'm gonna say, 'She could be the mother of my child.' Every woman that I have a child with, there is definitely a conversation about, 'Wow, how amazing would this be?'" Cannon said last February. "I feel like every woman I have a child with are amazing mothers, and there was a thought process going into like, 'Man, she would be an amazing mother, she's desired children, I can't wait to see what type of mother she would be.' So, I would say that they're all planned."
Now whether or not this last child will be the last child so that he can get a grip on how to be an active and present parent the best way he can without being stretched too thin, remains to be seen. We're only three days into 2023, I guess only time will tell.