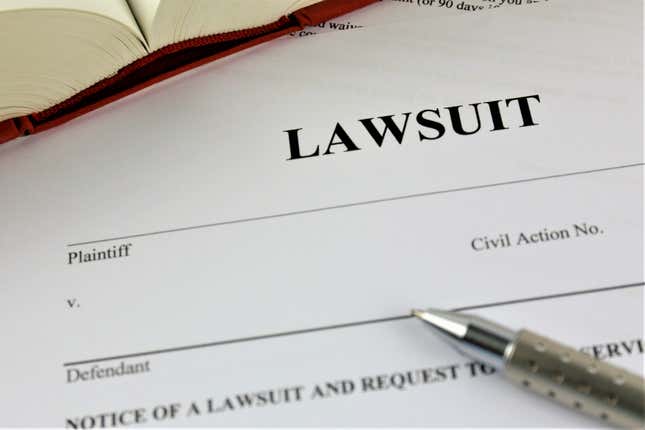 The Minneapolis branch of the NAACP filed a lawsuit accusing the Minneapolis Police Department of discriminatory practices against Black leaders by targeting them with undercover social media accounts, per CBS News.

Are Black San Franciscans Getting $5 Million Each in Reparations?
Civil rights activist Nekima Levy Armstrong said she received a number of mysterious RVSPs online to her birthday party hosted by the organization. The day of the event, she said a number of uniformed Minneapolis police officers showed up unannounced. She saw it as a form of retaliation because at the time she was running for mayor, using police accountability as a part of her campaign platform. "They were attempting to intimidate and harass us," she said via CBS.
That is only one example of the accusations listed in the NAACP's lawsuit attributing random police popups to social media snooping. Much of the suit references a 2022 report from the Minnesota Department of Human Rights which found the MPD had a pattern of racist policing but specifically, using covert social media accounts to lurk on the Black community - unrelated to any criminal activity and without a public safety objective. This "spying" has been going on from 2010 to 2020, the suit alleges.
"Their actions violated our trust. MPD needs to be held accountable to prevent this from happening to anyone else," said Cynthia Wilson, President of the Minneapolis NAACP.
Read more from CBS News:
The NAACP is looking for a declaratory judgment that MPD's social media use was unconstitutional and compensation for injuries.

MDHR found officers weren't similarly surveilling white people, and says there was no hacking or wiretapping. MDHR says officers "followed" and "engaged with" people, which is "common practice...to establish a credible undercover profile." It stands by its findings that the actions were discriminatory in nature.

Going forward, the settlement agreement will require MPD to get authorization for its undercover accounts, save the information collected, and have the accounts regularly reviewed to make sure they're being used in a lawful and non-discriminatory way.
The city responded to the lawsuit stating the claims rely heavily on the findings from the MDHR report and reiterating that "following and engaging" with individuals through social media is a common practice of the police department, per a statement to 5 Eyewitness News.