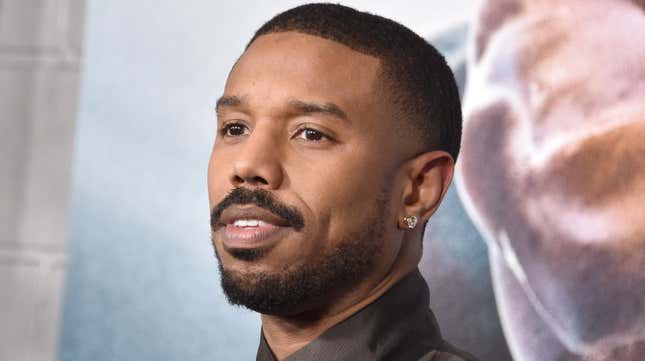 I don't know who needs to hear this, but it's looking like Michael B. Jordan season. Not only will the prominent actor be making his directorial debut this Friday with the release of Creed III, but it's recently been revealed that he'll be honored with a star on the Hollywood Walk of Fame on Wednesday.
A League of Their Own's Chanté Adams Plays That's So Random
According to the official site, Jordan's star will be cemented in front of Funko Hollywood on Hollywood Blvd beginning at 11:30am PT. He'll be joined by frequent and recent collaborators such as director and producer Ryan Coogler and his Creed III costar Jonathan Majors. The ceremony will be emceed by Lupita Sanchez Cornejo, Chair of the Hollywood Chamber of Commerce.
"Michael B. Jordan has become a household name thanks to his many roles on the big screen," Producer of the Hollywood Walk of Fame Ana Martinez said. "To think that this star didn't grow up with dreams of being an actor! Luckily for us he changed his mind and now he will be honored with an iconic star on the Hollywood Walk of Fame."
In addition to this, the actor-director is also leaning into his former (read: forever) title as of Sexiest Man Alive, appearing in the latest campaign for Calvin Klein's Spring 2023 collection, "Calvins or Nothing," and ummm...yeah, see for yourself:
I don't want to objectify this man or reduce him down to his good looks because he's so much more than that, but I'd be lying if I said I wasn't grateful to God, his momma Donna and dad Michael A. Jordan for blessing the world with this uberly handsome and gifted man.
You can watch Jordan receive his star by streaming the ceremony on walkoffame.com. And be sure to catch Creed III in theaters on Friday.