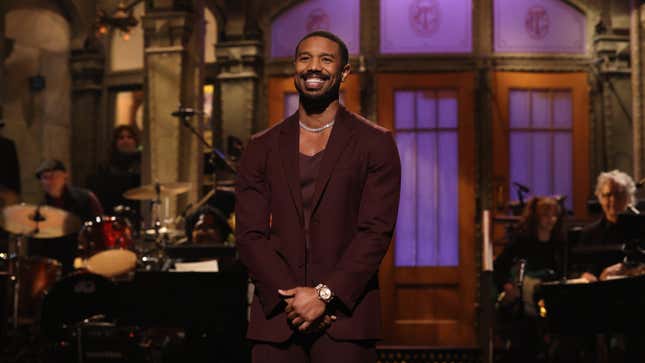 In his Saturday Night Live hosting debut, Black Panther and Creed star Michael B. Jordan wasted no time addressing the elephant in the room during his opening monologue: his first very public breakup from model and entrepreneur Lori Harvey.
"20 years later, I just directed my very first movie, Creed 3," Jordan began after showing a clip of one of his first acting roles from the soap opera All My Children, which was coincidentally shot at the same studio. "But right after that, I went through my very first public break-up. Now, most people after a break-up would be like 'I'm gonna get in better shape.' But I was already in Creed shape. So I had to be like, 'Alright, I'ma learn a new language.' Anyway, estoy en Raya."
For those of you who skipped Spanish classes back in high school, that translates to "I'm on Raya." And for those of you who don't know what Raya is, it's allegedly the number one dating app for celebrities and high profile folks. Hmm, I wonder if they give out free trial passes for, umm, research purposes. I'll look into it and report back by "findings."
Anyway, the jokes didn't stop there. Jordan then went into how when the news of his split from Harvey came out, the media thought they caught him in what they thought was heartbroken stupor at a basketball game thanks to multiple videos that went viral:
G/O Media may get a commission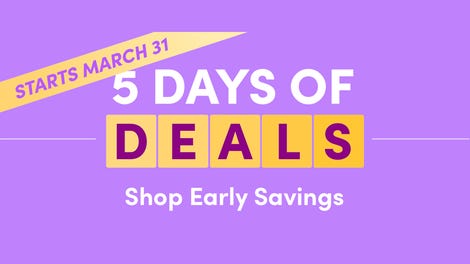 Sale sale sale
Early Savings - Wayfair's Five Days of Deals
"Look, I was just chilling. But the internet decided that was me being sad," he explained before admitting how grateful he was that if people Googled "sad Michael Jordan," the first 8,000 results would be the viral crying Michael Jordan meme.
Naturally, after his admission, several SNL ladies interrupted his monologue to flirt and shoot their shot with Jordan, including comedian Ego Nwodim who was quite literally ready to meet him at the alter in her white dress, word to Jagged Edge. (I feel you, sis. I really do.)
After his opening, the Fruitvale Station star then went on to act in a handful of skits including a very, very good one in which he starred as the Mr. Steal-Yo-Girl version of Jake From State Farm.
Jordan can be seen next in the forthcoming threequel, Creed III, starring opposite Jonathan Majors on March 3, 2023.