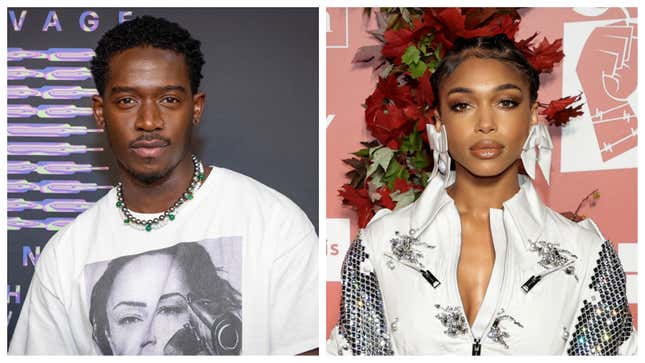 New year, new relationship! It looks like Snowfall star Damson Idris has decided to enter into 2023 with a new lady on his arm—and that lady is none other than Lori Harvey.
Snowfall's Amin Joseph Sings Harry Styles, Talks Final Season & Directing on That's So Random
Rumors that the two had been getting closer and closer had been circulating on the internet for months now. But early Friday morning, the NAACP Image Award-nominated actor seemingly confirmed his new relationship in a pair of photos posted to his official Instagram story. The first pic shows the two in a very cozy embrace as he kisses Harvey on the cheek with the caption, "Happy birthday Nunu" (for context, Friday marks Harvey's 26th birthday.) The second photo shows Harvey holding two giant stacks of money in what looks to be a part of the set of Idris' popular FX show.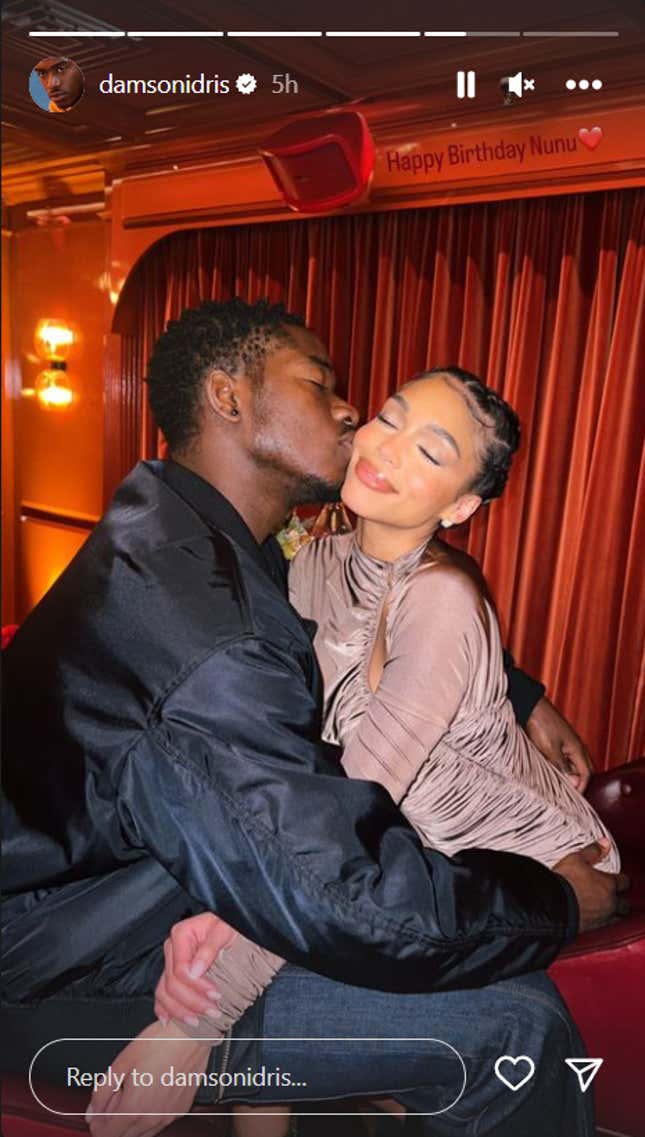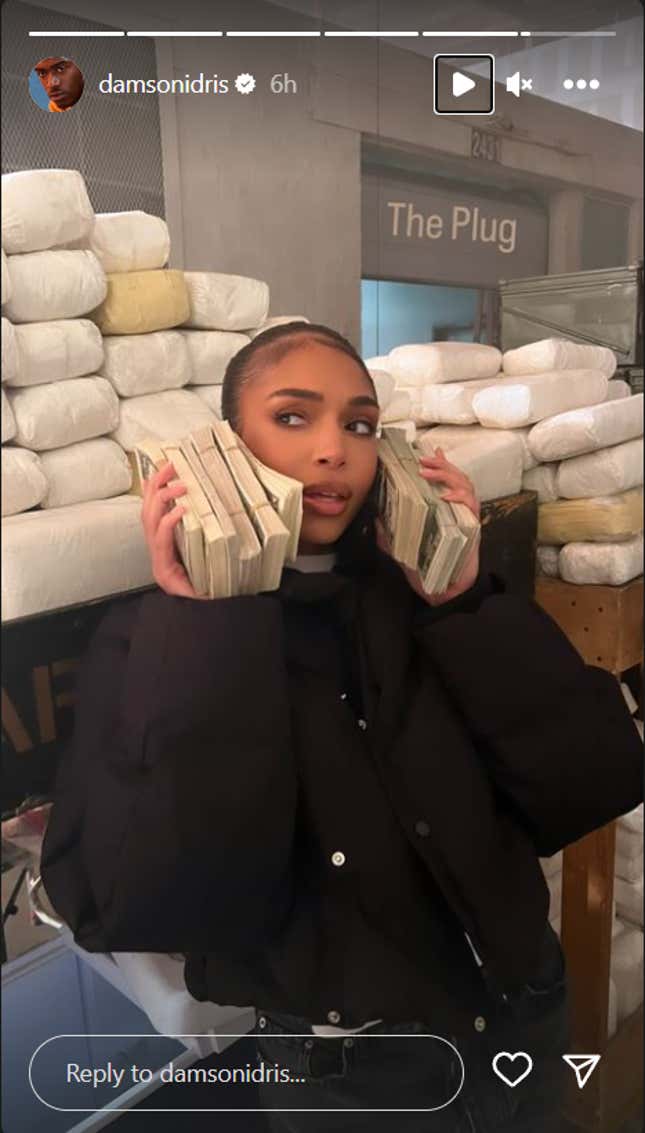 Now, as we all learned from Harvey's last relationship with fellow actor Michael B. Jordan, things aren't usually set in stone until both parties make it "Instagram official" and Harvey has yet to post or repost pics of her Idris together on her page. But the day is still young so, only time will tell whether or not she'll confirm her relationship status.
Speaking of which, Harvey—who currently serves as the cover star for Essence Magazines Jan/Feb 2023 issue—recently discussed the fact that she was essentially entering into her selfish era and was focusing on pouring back into herself instead of entering into a new relationship.
"I feel like it's always been about me attached to something or someone," she said in her interview with Essence. "This time, it's about me. Self love, self-care, self-reflection. I'm being a little selfish right now. It's my time."
She later added, "My experience has taught me that I need somebody who respects me—somebody who understands and respects my standards and my boundaries and is a supportive, God-fearing man, family-oriented, and makes me feel at peace. That's where I'm at in my life right now. I'm not compromising my peace and happiness for anything or anybody. And so if I see any signs of that happening, I'm like, 'Got to go!'"