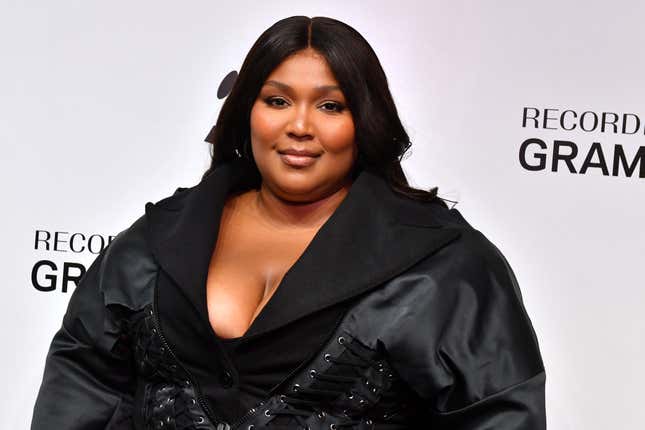 No one has ever accused Lizzo of staying quiet when she feels like something important needs to be said. The superstar singer made waves on social media Sunday when she tweeted out a harsh truth about "cancel culture."

"This may be a random time to say this but it's on my heart.. cancel culture is appropriation," the Grammy-winner wrote. "There was real outrage from truly marginalized people and now it's become trendy, misused and misdirected. I hope we can phase out of this & focus our outrage on the real problems."
Honestly, she's not wrong. What started as a way for marginalized groups to highlight movements like Black Lives Matter and Me Too was appropriated into an offensive political dog whistle for Republicans. The term "cancel culture" is misused online so much, the actual idea of accountability and consequences has been completely stripped from its meaning. As such, groups that had meaningful concerns and grievances no longer have their issues taken seriously because every other day someone is being "canceled" for silly internet nonsense.
We also need to deal with the fact that the way "cancel culture" has been watered down means no one is actually suffering consequences for their heinous actions. Case in point, Mel Gibson has a new movie and TV series set to release this year, Warner Bros. continues to back The Flash starring Ezra Miller and Bill Cosby just announced he wants to go back on tour in 2023.
So, not only has "cancel culture" been appropriated, its misuse means it's not even working. Unfortunately, there's not much we can do about this. As the saying goes: "You can't put the genie back in the bottle." Once terms like "cancel culture" and "woke" have been taken over by the crazies, the rest of us really have no recourse for taking them back. All we can do is keep the sentiments alive and continue to do our best to hold horrible people accountable for their actions. However, it's always impactful to have someone with a platform as far-reaching as Lizzo point out how these ideas and movements have been stolen and dangerously misunderstood.