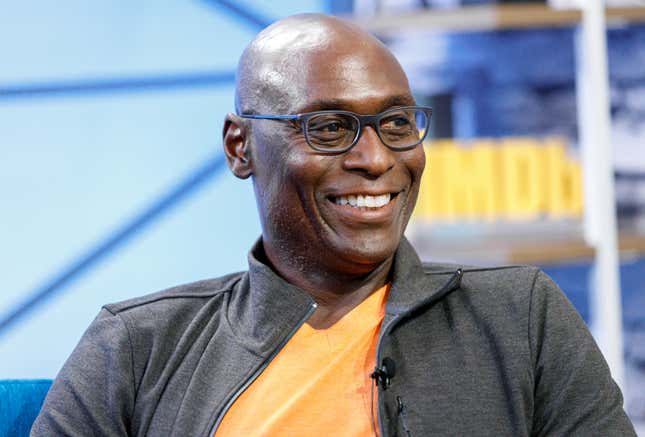 Updated 4/7/2023 at 8:50 a.m. ET:
Following TMZ's report on Thursday that actor Lance Reddick's cause of death was Ischemic Heart Disease as well as Atherosclerotic Coronary Artery Disease, a lawyer representing the John Wick star's family is disputing those reports. In a statement to EW.com, attorney James Hornstein said, "No autopsy was performed on Lance," adding "To my knowledge, no medical examination of Lance during his lifetime ever indicated such conditions."
'In the Heights' and the Erasure of Dark-Skinned Afro-Latinx Folks
Hornstein went on to explain that the Fringe actor was "the most physically fit person I've ever known." He revealed that The Wire star's daily workouts included "'extensive cardio work' and a strict diet." He also stated that "the availability of gym facilities" were a "contractual requirement" for Reddick when he was on location.
TMZ's report came from a death certificate the outlet obtained. However, Hornstein explained, "The information appearing on the death certificate is wholly inconsistent with his lifestyle, On behalf of [Lance's wife] Stephanie Reddick, the death certificate information is not corroborated and is inconsistent with the facts known to the family."
See original story below:
With fans still reeling from the sudden passing of incredible actor Lance Reddick, his cause of death has now been revealed. According to TMZ, his death certificate lists "Ischemic Heart Disease as well as Atherosclerotic Coronary Artery Disease" as the cause of death. The Wire star was found dead in his home on March 17, with first responders saying it "appeared to be of natural causes." Following his death, Reddick's wife, Stephanie, posted a message on his Twitter page, where she thanked fans for their support.

"Lance was taken from us far too soon. Thank you all for your overwhelming love, support, and beautiful stories shared on these platforms over the last day," she wrote. "I see your messages and can't begin to express how grateful I am to have them. And to the thousands of Destiny players who played in special tribute to Lance, thank you. Lance loved you as much as he loved the game. Donations may be made to momcares.org in Baltimore, his hometown."
Reddick is most well known for his roles in The Wire and the John Wick franchise. His death hit his co-stars particularly hard, as he passed away just a week before the release of John Wick: Chapter 4. In a joint statement, star Keanu Reeves and director Chad Stahelski said, "We are deeply saddened and heartbroken at the loss of our beloved friend and colleague Lance Reddick. He was the consummate professional and a joy to work with. Our love and prayers are with his wife Stephanie, his children, family and friends. We dedicate the film to his loving memory. We will miss him dearly."
The actor's The Wire co-star Wendell Pierce wrote on Twitter, "A man of great strength and grace. As talented a musician as he was an actor. The epitome of class. An sudden unexpected sharp painful grief for our artistic family. An unimaginable suffering for his personal family and loved ones. Godspeed my friend. You made your mark here. RIP"
Lance Reddick's fans will continue to honor him as he makes posthumous appearances in the upcoming films White Men Can't Jump, the John Wick spinoff Ballerina, and as Zeus in the Disney+ series Percy Jackson and the Olympians.