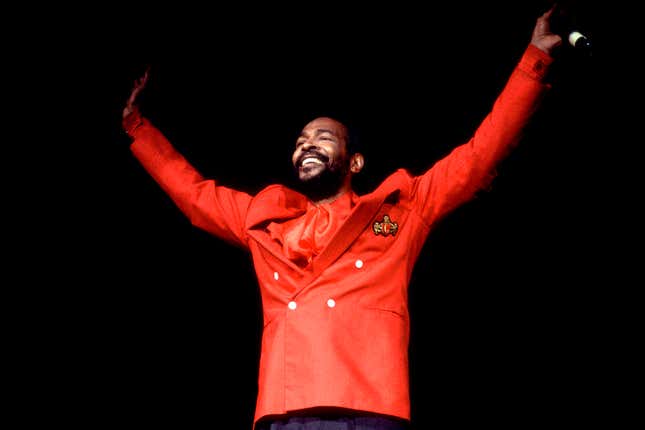 When you think about Ed Sheeran, Marvin Gaye probably isn't the first person who comes to mind. But maybe he should be. This week, Sheeran is defending himself in court against allegations that he ripped off Gaye's classic song "Let's Get it On" in his 2014 hit "Thinking Out Loud."
Making Love Songs: The Story Behind Method Man's "All I Need"
The lawsuit is being brought by the family of Ed Townsend, a famous Black singer-songwriter who co-wrote "Let's Get It On" with Gaye. Townsend's heirs are being represented by civil rights attorney Benjamin Crump, who folks will probably recognize as the lead attorney on countless high-profile police brutality cases. Crump and the Townsend family aren't pulling the comparisons to the 1973 song out of thin air. In his arguments before the jury, Crump pointed to a 2014 Ed Sheeran performance where the singer mashed up the two songs, noting their similarity.
"We have a smoking gun," said Crump about the video.
Ed Sheeran Testifies For The first Time
For his part, Sheeran doesn't deny that the songs have some similarities. In his testimony on Tuesday, Sheeran argued that all pop music builds on previous work, but that doesn't mean he would outright steal from another artist.
"If I'd done what you're accusing me of doing, I'd be an idiot to stand on stage in front of 20,000 people and do that," said Sheeran, according to CNBC, referencing the 2014 mash-up."It is my belief that most pop songs are built on building blocks that have been freely available for hundreds of years."
This isn't the first time he's been accused of ripping off other artists' sounds. In 2018 Sami Chokri and Ross O'Donoghue sued Sheeran, alleging that he'd ripped off their 2015 album. Chokri and O'Donoghue lost the case, and Sheeran was awarded $1.1 million in legal fees.

What Happens If Sheeran Loses?
The big question is, what happens if Sheeran loses this case? Well, the Townsend family won't be getting a payout just yet. If a jury finds Sheeran guilty of copyright, the trial will move to a second phase, where the amount of money Sheeran owes the family would be determined. For fans of Gaye's classic song, this is definitely a trial to watch.