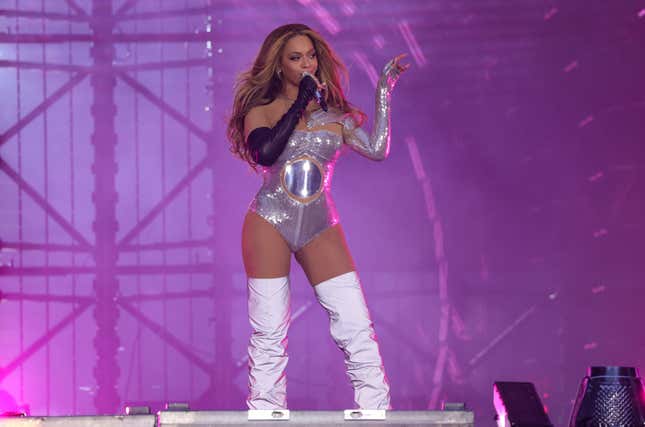 Sweden has a problem: rising inflation. The cause of said problem? Beyoncé.
I'll explain.
You see, according to Swedish chief economists, the start of Queen Bey's Renaissance Tour brought a spike to the country's monthly inflation rate, taking it up 0.3 percentage points. Per their estimates, the likely cause was due to "an increase in a broad set of goods and services, for instance hotel and restaurant visits" and recreational services,"which include concert tickets," as told to Politico.
Music Producer & Beyoncé Collaborator, Dixson, Plays That's So Random
"Beyonce's start of her world tour in Sweden seems to have colored May inflation, how much is uncertain, but probably 0.2 p.p. of the 0.3 p.p. that hotels/restaurants added," Danske Bank's chief economist Michael Grahn said. "We expect this upside surprise to be reversed in June as prices on hotels and tickets reverse back to normal."
He later added: "Beyoncé is responsible for the extra upside surprise this month. It's quite astonishing for a single event. We haven't seen this before."
Of course, you haven't—this is Beyoncé we're talking about after all! And not just any ole Beyoncé, this is a Beyoncé who hasn't been on tour for years, dropped an album that should've won Album of the Year at the Grammys (but I digress), and is bringing her first-born daughter Blue Ivy—who's arguably the coolest 11-year-old on the planet—on tour with her. I wouldn't be surprised if prices everywhere went up. Do you see how much she's blessing us with? Sweden might ought to just pump the breaks on the blame game right now and look at things in the proper perspective here.