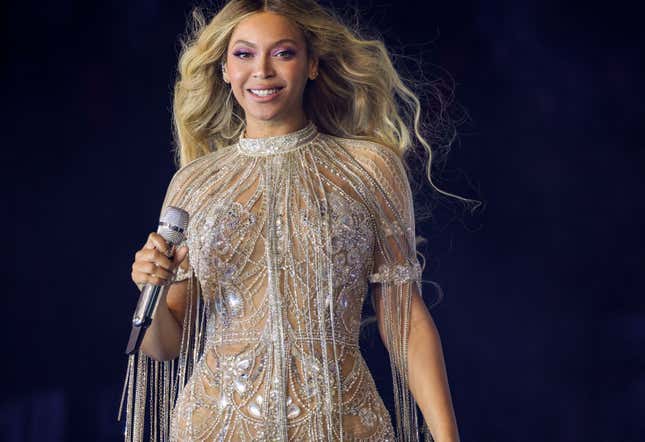 In an ideal world, all of us adults would do something we love for work. But while some of us may be clocking in to a 9-5 job that just helps us keeps the lights on and rarely sparks any semblance of joy or passion—that's about to change for the handful of people, namely Beyoncé-lovers who could get paid for being just that.
Music Producer & Beyoncé Collaborator, Dixson, Plays That's So Random
In fact, thanks to Gannett, one of the country's largest newspaper companies (who owns publications like USA Today, nearly 100 daily newspapers, and 1,000 weekly newspapers)—the job of a lifetime a.k.a. to be a dedicated Beyoncé reporter has now been created.
Per the official job description obtained by Page Six, the role will be be responsible for identifying "why the star's influence continues to expand and the effect it is having on the music and business worlds. The successful candidate also will tap into stories about the Beyhive, her protective fanbase that propels the image and relevance of the artist."
It continues:
"She has been a force in everything from how the country views race to how women think about their partners. We are looking for an energetic and enterprising writer, capable of a text and video-forward approach, who can capture Beyoncé Knowles-Carter's effect not only on the many industries in which she operates, but also on society."
Now, you have to give them something to work with (*cough, actual writing and story-telling ability, *cough) but if you've got the skills, the time, and most importantly the passion for all things Bey, then what are you waiting for? Sure, will the news cycle be somewhat slow seeing as how Bey's Renaissance World Tour is coming to a close? Sure. But between her upcoming haircare line, new perfume, and a potential Destiny's Child 25-year reunion, and the forthcoming remaining acts from Renaissance (because remember, this has only been Act I), I have no doubt there will be plenty of things to wax poetic about.
So go brush off your resumes readers, there's big bucks and Beyoncé involved!