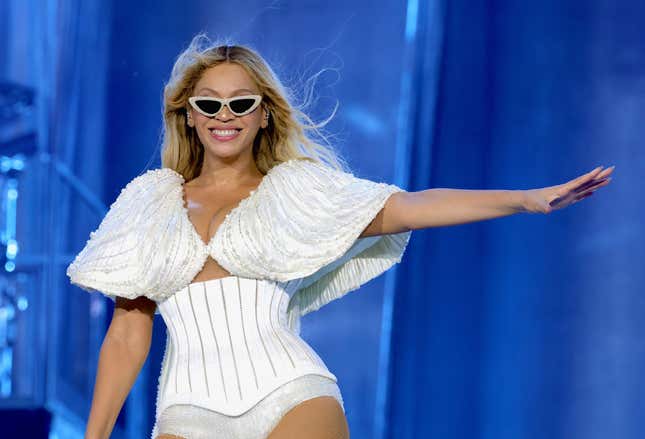 If you were in Los Angeles over the Labor Day weekend and happened to be anywhere near the vicinity of SoFi Stadium in Inglewood, then you probably know that the queen—the one and only Beyoncé—was in town for her Renaissance World Tour.
Music Producer & Beyoncé Collaborator, Dixson, Plays That's So Random
Gracing the city with not one, not two, but three nights of performances, the "Cuff It" singer proved to everyone why she's your favorite entertainer's favorite entertainer. As someone who was lucky enough to see her on night one in L.A. (for the first time EVER) and subsequently devoured every other piece of footage from nights two and three posted online—let's take a look a look at the top eight highlights.
1. The Openers: DJ Khaled and Friends, KAYTRANADA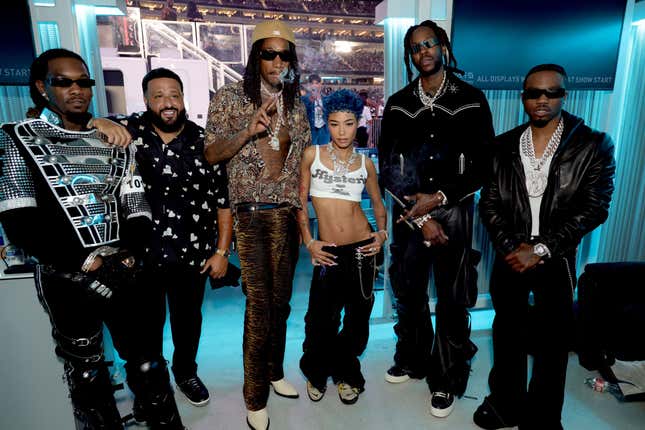 Up until September 1st, Bey had had no opening acts for her tour. But somehow, some way, she felt it fitting to give L.A. a little extra. On Friday night, she delivered by giving us DJ Khaled and friends. Those friends included rappers 2 Chainz, Wiz Khalifa, Roddy Ricch, Coi Leray, Offset, and—most surprisingly of all—Lil Wayne. (The excitement for him was unfortunately shortened thanks to technical difficulties which caused him to not even perform.)
However, each of the aforementioned artists performed a pair of their greatest hits like "I'm Different," "Birthday Song," "Young, Wild, and Free," "See You Again," "The Box," "Ballin'," "Players," "Bad and Boujee," and "Ric Flair Drip," respectively.
On Monday night (a.k.a. BeyDay, a.k.a. Bey's birthday), KAYTRANADA got the crowd hyped and ready, much to my personal angst because I would've killed to be there for him.
2. The Somewhat Successful, Somewhat Failed #MuteChallenge
Going into Bey's L.A. takeover weekend, we here in the city knew we had to show up and more importantly—shut up—when it came to the #MuteChallenge during her performance of "Energy." For those unaware, the crowd is supposed to go completely silent after Bey says: "Big wave in the room, the crowd gon' move. Look around everybody on mute," until she starts back singing again. This challenge has been ongoing since the early days of her tour and here in the U.S., each city has been in silent competition with each other for the crown. (To date, Atlanta has been the only city that the "Alien Superstar" singer has acknowledged has won.)
But on Friday night, we attempted and were somewhat successful. But between all three nights, those attending her birthday show on Monday ultimately walked away the winners. Good lookin', L.A. At least we ended the Queen's birthday on a good note!
3. 'Love on Top' Sing-a-long
Hands down one of the most fun moments during Bey's performance was when the crowd joined in to help her finish singing "Love on Top." And by "finish singing," I mean we kept going and going, singing the chorus an octave higher each time until she was either too tickled or too impressed by how long we were taking it.
I'll save your ears from my incessant scream-singing from my own footage and instead leave you with a snippet from one other concertgoer. Warning: You just may laugh out loud IRL.
4. Bey Twerking to 'Break My Soul'
I don't know about you, but I never need an excuse to have fun and twerk to a good song. Thankfully, on Friday night, I learned Beyoncé is just like me in that regard when she "released her wiggle" and shook her booty during the opening of "Break My Soul." I wish I had gotten personal footage of that but because I too was bent over shaking it one time for the one time—I don't. But just know, me and Bey are the same (at least in this one area). We see each other, and no one will ever be able to take that away from me.
5. Blue Ivy Being the Star That She Is
I dare you to find another 11-year-old as cool as Blue Ivy Carter—I'll wait. In fact, I dare you to find one that absolutely murked some serious choreography during her mother's tour stop in Los Angeles and even wore a shirt repping the city. She's the internet's niece for a reason and seeing her live for the first time just warmed my heart so much. Go Blue, you're such a star!
6. The Big 3 Performance: "Drunk In Love, "Thique," and "All Up In Your Mind"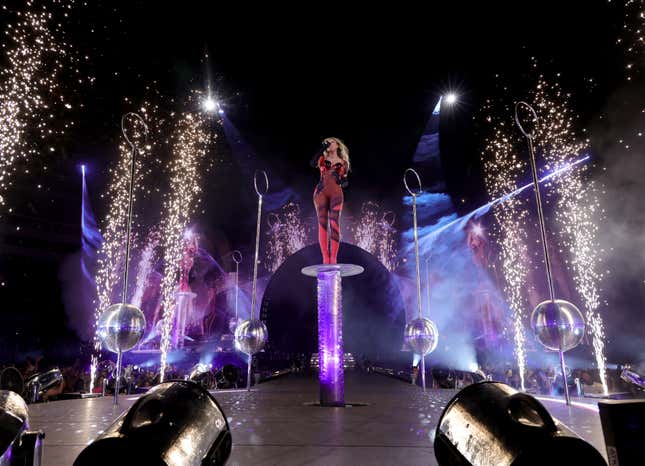 Affectionately dubbed as the "Big 3," Los Angeles got treated to three songs Bey rarely performed during her tour stops: namely "Drunk in Love," "Thique," and "All Up in Your Mind." To what do we owe this blessing? Only the Lord above knows, but I, for one, am just glad my eyes and ears got to witness that iconic Dubai run in "Drunk in Love." Listen for yourself:
7. Surprise Kung-Fu Kenny Performance
When Kendrick Lamar joined forces with Bey to make "America Has a Problem" the remix, most of Black Twitter lost their shit. Safe to say, once Kendrick showed up on Monday to perform the song in person, more shit was lost. (Despite initial tech issues once again.)
8. Diana Ross Sings Happy Birthday
What do you get when you put two icons in the same stadium? Pure regalness. And that's exactly what Los Angeles was a witness to on Monday night when the legendary Diana Ross (yes, thee Diana Ross) popped out to give flowers, essentially pass the torch and sing "Happy Birthday" to Beyoncé. What a way to kick off a week, Virgo season and the month of September.