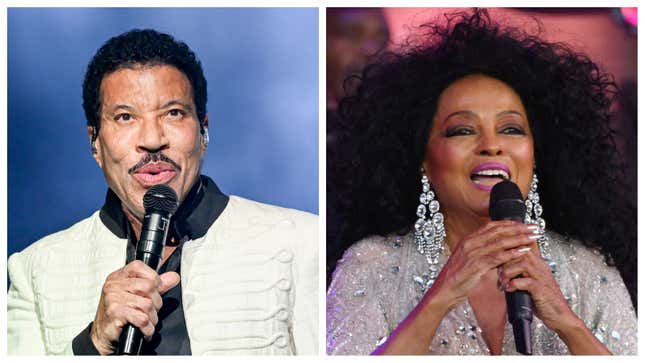 It's not everyday you see music legend and Commodores singer Lionel Richie in the news. But thanks to recently resurfaced footage of his slightly shady comments about Diana Ross, the "Zoom" singer has now become the talk of the Twitter/X streets. I'll explain.
Omar Epps, Actor & Author of "Nubia: The Awakening," Plays That's So Random
Over the weekend, a user posted a clip of Richie performing at his Sing A Song All Night Long tour with Earth, Wind & Fire. During an intermission, the "Hello" singer took the time to address the fact that The Supremes singer wasn't present to help him sing their hit song "Endless Love" and then went off on a slightly hilarious tangent.
"There is a song I want to do, and for 37 years, I have tried my best to get Ms. Diana Ross to show up on this stage right here, tonight," Richie began. "[For] 37 years, I have tried to call Ms. Ross on the phone. Full disclosure, it was clear to me when I said she has told me no for 37 years. 37 years, Diana has said 'no.' What made you think tonight she was gon' show up? She ain't coming! She's over there singing 'Happy Birthday' to Beyoncé. Pissed me off." (Well damn Lionel, tell us how you really feel?!)
As previously reported by The Root, during Bey's birthday show of her Los Angeles Renaissance World tour stop—the audience and the "Virgo's Groove" singer got one of the most iconic birthday serenades from Ross who appeared in all her glamour and glory.
But apparently, that appearance in her show led to her disappearance at Richie's show and he is now feeling some type of way about it. I understand your frustration man, but listen: Diana does what Diana does. And to be fair, Bey did sing "Happy Birthday" to Diana Ross for her 75th birthday back in 2019, so maybe she was just returning the favor.
Either way, 37 years is actually a ling time so hopefully the two of you can align your schedules to make that happen sooner rather than later.