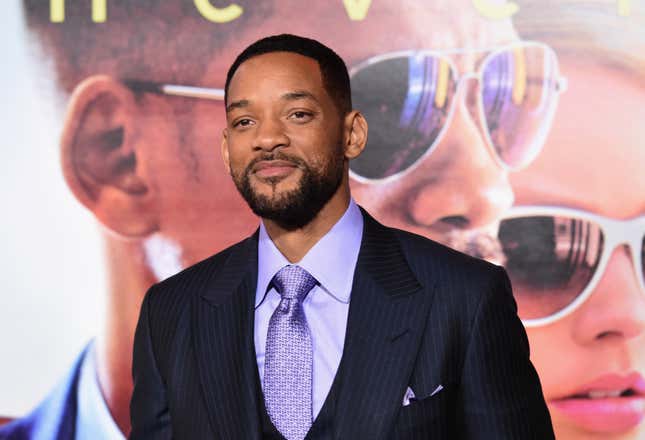 According to a report by Entertainment Tonight, Will Smith has allegedly refused to watch Chris Rock's latest standup Netflix special, "Selective Outrage." In it, Rock continues to degrade Jada Pinkett-Smith—which is the same behavior that got him slapped by Will at last year's Oscars in the first place.
During the one hour show, he called Jada a predator after he insisted she was the sole party responsible for their one-sided beef. "Years ago, [Will's] wife said I should quit the Oscars. I shouldn't host 'cause her man didn't get nominated for 'Concussion.' And then he gives me a f***ing concussion," Rock said.
"That's how it is – she starts it, I finish it, OK? That's what the f**k happened. Nobody's picking on this b**ch," he added. An insider told ET that Will won't see "Selective Outrage" because it stirs up strong emotions.
"Will is embarrassed and hurt by what Chris said about him and his family in his Netflix special. He didn't watch it, but he had people tell him what Chris said. It's everywhere when you look online and on social media, so Will and Jada have seen comments about it."
The person then told Entertainment Tonight: "Will apologized to Chris and would like for Chris to let it go. Will has worked on himself and he is banned by the Oscars for 10 years. He feels like that's enough and wants Chris to move on, so that he and everyone else can too."
Smith has publicly apologized, both on social media and via video, as well as expressed remorse for his actions. As previously mentioned, he is banned by the Oscars for a decade and there is literally nothing else he can do. Hopefully, Rock will move on soon and write jokes that are actually funny.