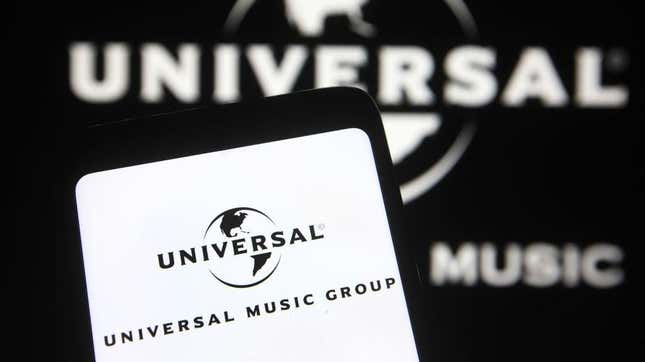 The conversation surrounding artificial intelligence just got a lot more serious. While it's been a fun trend on social media for people to use AI to recreate the voices of some of the most popular artists in the world, it's reached a boiling point for Drake and the label that signed him to a $400 million deal a year ago.
Smokey Robinson Pays Tribute To Harry Belafonte, Recalls First Meeting
On his Instagram story, the Canadian rapper reposted a clip of an AI-generated voice that sounded like himself rapping "Munch" by Ice Spice. Alongside the repost, Drizzy wrote, "This is the final straw AI."
Sounds pretty convincing, right? This is just one of many examples.
Now, the issue with AI-generated songs has gotten so serious that Universal Music Group (UMG) has requested that Spotify, Apple Music and other streaming services don't allow AI to use music from their catalog, including AI-generated songs that take certain melodies and lyrics owned by UMG, according to the Financial Times
The main issue UMG has with these songs created through AI is that they have been appearing on streaming services without going through the proper channels, most notably, not paying the owner of the songs they are recreating.
This could be a huge issue considering UMG is the owner of some of the most popular and profitable music assets in the world, including Dr. Dre's.
More from the Financial Times:
"We will not hesitate to take steps to protect our rights and those of our artists," UMG wrote to online platforms in March, in emails viewed by the FT.

"This next generation of technology poses significant issues," said a person close to the situation. "Much of [generative AI] is trained on popular music. You could say: compose a song that has the lyrics to be like Taylor Swift, but the vocals to be in the style of Bruno Mars, but I want the theme to be more Harry Styles. The output you get is due to the fact the AI has been trained on those artists' intellectual property."
Along with creating AI versions of Drake, people on social media are mimicking the voices of Jay-Z, Kanye West, and Rihanna using the same technology.

Now you see why major labels such as UMG are so concerned with AI. If people are using AI to recreate songs and are profiting off of them, that's taking away money from those labels and their artists.