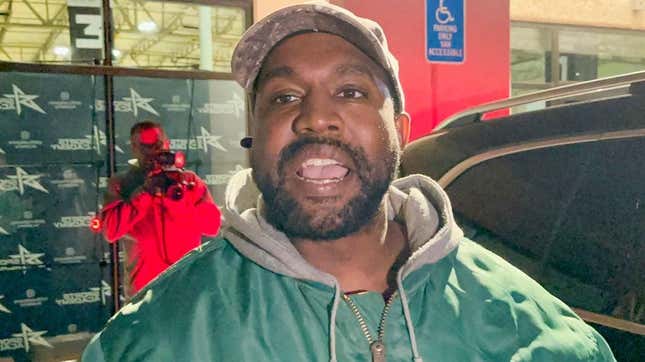 Kanye West is back on social media.

For the last few months, the controversial Chicago rapper has thankfully been quiet, keeping his antisemitic thoughts and pro-Hitler comments to himself. But, in a random turn of events, Kanye is claiming that after months of spewing hate speech towards Jewish people, he's all of a sudden had a change of heart.
Grammys 2022: Jon Batiste Wins The Top Prize
This is Kanye West we're talking about, so everything he says you have to take with a grain of salt. But, over the weekend, Ye shared a photo of the 2012 film, 21 Jump Street, on his Instagram, writing in the caption, "Watching Jonah Hill in 21 Jump street made me like Jewish people again."
He continued, "No one should take anger against one or two individuals and transform that into hatred towards millions of innocent people. No Christian can be labeled antisemite knowing Jesus is Jew. Thank you Jonah Hill I love you."
So after all the months of antisemitic speech and making baseless claims against an entire group of people, Kanye has renounced his hate for Jewish people after watching a buddy cop film that came out 11 years ago.
Don't get me wrong, I like 21 Jump Street just as much as the next guy. It's a hilarious and entertaining movie where Jonah Hill puts out a hilarious performance. But to claim that his role in this comedy film is the reason you're ending your hatred toward Jewish people? Come on now.
Obviously, Ye has every right to enjoy a performance from Jonah Hill, but I doubt that it will actually be enough for people to forgive him for his sins of the past. It'd be one thing if he had a change of heart after watching Schindler's List (which still wouldn't be enough after the comments he's made). But no, he named a decade-old comedy film.

So even though Kanye ended his social media hiatus, he's back to his old ways.