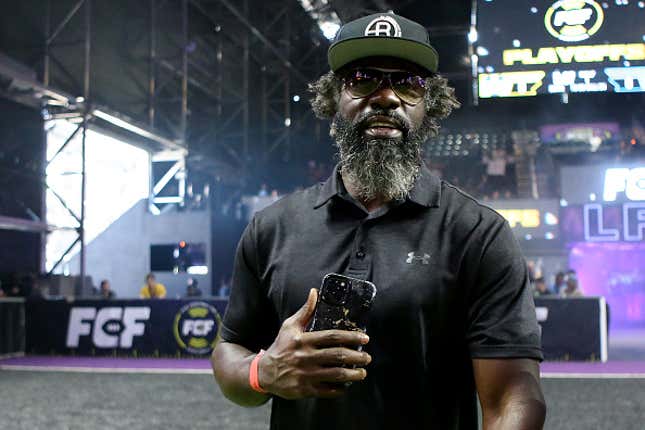 When former NFL star Ed Reed vlogged about his visit to Bethune-Cookman University's campus, he dragged them for its disappointing appearance. According to ClickOrlando, the school announced shortly after that, to stop contract negotiations with him.
However, his remarks were just the encouragement students needed to demand their administrators act on their poor living conditions.
The report says Reed was picked to replace the school's former head football coach, Terry Sims. Reed immediately immersed himself into his new work environment, but was greeted by an unclean campus. On an Instagram Live, he commented on the amount of trash he saw on the grounds and complained he had to clean up outdoor facilities as well as his new office.
"I'm walking out here with the football team picking up trash. I should leave, I'm not even under contract yet!" he was heard saying in the clip. "These motherf*****s didn't even clean my office when I got here."
Reed hadn't been formally employed yet but was willing to pull his sleeves up. Once BCU students saw Reed had taken the issue seriously, they took things a step further and protested against their living conditions, which revealed even more maintenance issues.
G/O Media may get a commission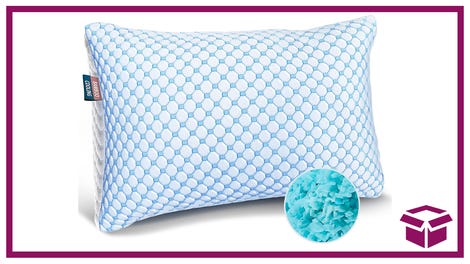 23% off
Nestl Cooling Pillow - Queen Size
Read more about it from News 6:
The students said Reed's videos sparked the idea for the protest but added they have been living in poor conditions on campus for years. They said Reed brought that to a bigger stage.

"We voice concerns. We send emails all of the time. No responses. So this is what it has come to," student Janyia Jones said.

The students shouted "the board of trustees has got to go" and listed out the problems around campus during the protest. Some shared pictures and videos with News 6 show mold on dorm walls, ceilings and belongings.

"I pay thousands of dollars a month to be here and it's not taken care of. The last couple months I was here, I literally was sick because of the mold. My shower makes my skin breakout," said Saeeda, a freshman at the historically Black university.
Days after Reed's live, the school announced they would not ratify his contract. According to Sports Illustrated, the football team created a petition to reinstate Reed as head coach, calling his dismissal unjust. It's unclear if the school's response was related to the clean-up video but the proximity is definitely suspicious.
"We would like to respectfully and firmly request his immediate reinstatement. We were witnessed to tremendous growth and a new direction in a short period of time," read the team's petition.
Reed clarified in another Instagram post that he did not withdraw from the program but was instead forced out by the administration. Reed's first few visits before the contract negotiations left a lasting impression on their students. The pressure is all on BCU now.