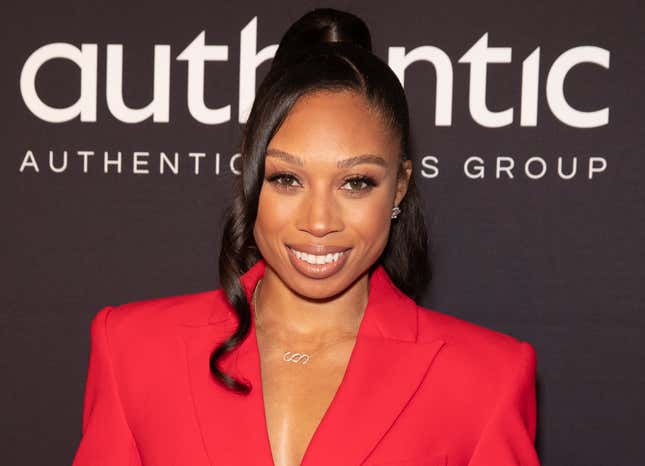 When you're one of the greatest U.S. Olympic athletes of all-time, the honors are endless. When you're Allyson Felix, you accept these honors with a class and grace that few elite level athletes possess. The seven-time Olympic gold medalist's latest award comes from her alma mater, the University of Southern California. Per ESPN, she will have the field at the institution's track stadium named after her. Later this spring, the Katherine B. Loker Track Stadium will become Allyson Felix Field.

Small Town Horror Story: The Vietnam Veteran Who Refused To Leave A Man Behind
"I am just completely humbled," Felix said in a statement. "It's such a huge honor to be a part of history in the campus, and it's such a special place for me."
In case you're not completely obsessed with the Olympics like me, Allyson Felix won 11 Olympic medals in five straight games. And yes, that is the most for any U.S. track athlete. The legend retired at the 2022 World Championships in Eugene, Ore., wanting to run her last race on American soil so her family could be there. Sheeven had one last medal in her, taking home bronze in the mixed 4x400-meter relay.
It's important to acknowledge that Felix's influence reaches beyond the track, as she has been a vocal advocate for women. As previously reported by The Root, she led an initiative to provide free childcare for the athletes, coaches and staff at the 2022 U.S. Track & Field Championships. In response to news of the honor, Felix also expressed her gratitude on Twitter.
"So humbled and honored that @USC would honor me in this way," she tweeted. "It means so much to me that they have celebrated not only my athletic accomplishments but my efforts to create change."
As you would expect, the response to this news was overwhelmingly positive. On Twitter, track fans and USC alums celebrated the well-deserved honor.
One message read, "YAS! This is what I'm talking about!! People over profit. And no one deserves it more than Allyson Felix."
Another user congratulated her sorority sister Felix, writing, "Congratulations to @allysonfelix! She's an AKA now AND got her home collegiate stadium named after her!!??? What an accomplishment!!! Congrats SOROR."
From Sydney McLaughlin, to Athing Mu, to Dalilah Muhammad, American women are a dominant force on the track and Allyson Felix is a huge part of that. She consistently shouts out the next generation, showing them how to be a true role model for women athletes everywhere.