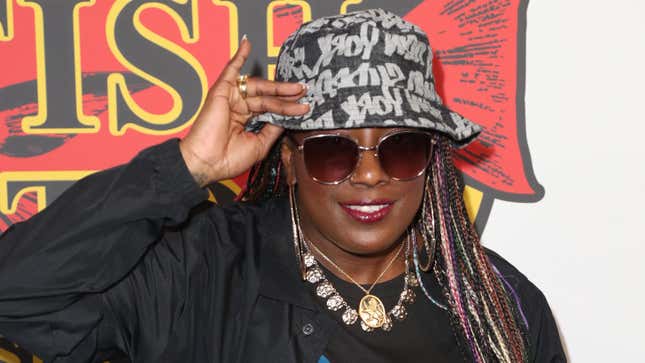 Memphis news outlets have finally confirmed the cause of death for former Three 6 Mafia rapper Gangsta Boo. The artist, born Lola Mitchell, was found dead on New Year's Day at her Memphis home. She was just 43 years old. Both NBC's Action News 5 and Fox 13 reported that Mitchell died of an accidental drug overdose from a lethal mixture of fentanyl, ethanol (alcohol) and cocaine.
The Top 5 Rappers Of All Time According To Stephen A. Smith
The outlets both saw the the autopsy report on Wednesday (June 14). Mitchell was born in Memphis on Aug. 7, 1979. In 1994, she joined the legendary Three 6 Mafia, which was started by Juicy J, DJ Paul and Lord Infamous. She served as the first female member of the Oscar-winning rap group. Just four years later, she released her debut album Enquiring Minds featuring the smash hit "Where Dem Dollas At?."
After the news of Mitchell's death, a slew of musicians—including Juicy J and DJ Paul—shared tributes to the late emcee on social media. Missy, Drake, Lil Jon and other hip hop artists also paid their respects online. GloRilla, who had recently collaborated with Gangsta Boo, penned a heartfelt message.
"I normally don't post screenshots but the fact that she reached out to me before anybody else had a clue who I was … she always supported me & the girls way back before we blew up," GloRilla wrote on January 3. "A REAL LEGEND there will never be another Gangsta Boo."
Recently, Gangsta Boo made cameos on songs by artists like Gucci Mane, Run the Jewels, Blood Orange, Junglepussy and others. A posthumous album in her honor is scheduled to drop on August 7 to celebrate her 44th birthday. It is slated to feature artists like Latto, Skepta, Juicy J, Metro Boomin, Drumma Boy, La Chat, Crunchy Black, Beat King, Nick Hook and BeatKing.